Sustrans wants a nation in which people feel safe cycling in everyday clothes because the right infrastructure is in place that allows for everyone to feel comfortable cycling and walking short journeys.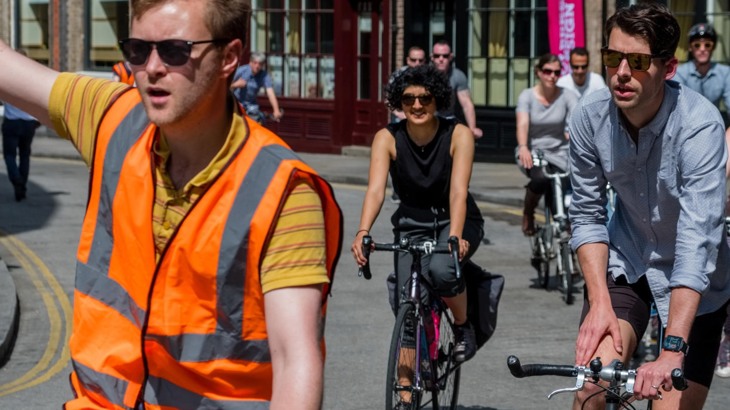 There is no conclusive evidence to demonstrate that wearing hi-vis clothing contributes to the improved safety of children and adults cycling to and from school but some people like to wear it as it makes them feel safer.
Sustrans believes that what you choose to wear when cycling should be a matter of personal choice – this includes wearing hi-vis clothing. We fully support the need to use front and rear cycle lights and rear reflectors during hours of darkness as stated in law. Beyond that, it is up to the individual.
If we are to be successful in enabling all children and adults to walk, cycle or scoot for these journeys we will need to redesign our streets for people, not cars. Governments across the UK need to invest and deliver infrastructure that enables a complete network of safe, attractive and protected space for all people to walk, cycle and scoot in our towns, cities and countryside.