Local planning authorities should better integrate their goals for housing growth, sustainable transport, climate change, urban regeneration and public health to ensure mutual objectives can be realised.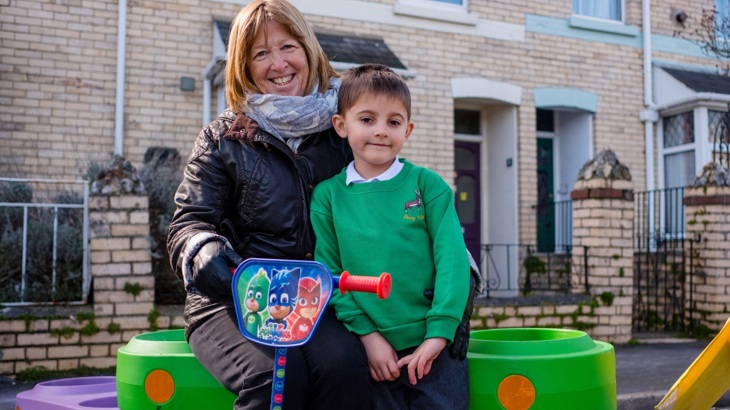 Summary
As the UK population rises, so does the demand for quality, affordable housing. The pressure to build more homes is creating more sprawl from a suburbia with poor public transport and active travel connections into greenbelt, green wedge and greenfield sites. We are in danger of building new homes that lock communities into car-dependency for years to come and force families into transport poverty

 

[1]

.
Key to tackling the problem is to build new homes, and increase housing density as part of mixed-use developments where everyday services are on the doorstep. Ideally, these developments should be located near where people already live, work, go to school and socialise. These homes must be attractive to everyone, including affordable housing, and homes designed for families and older people. Increasing housing density can support attractive and liveable places, including green spaces, whilst creating greater demand for better local services, including public transport use and revitalised local high streets.
We must also confront the perceived need for car use. High-quality walking, cycling, and public transport infrastructure should be embedded in all housing developments and area plans. This must be combined with reduced parking space availability, and other measures to manage demand for private cars and make it more attractive to use sustainable modes.
Context
The UK population is projected to exceed 70 million before 2030. Based on the latest UK household projections, an extra 2.3 million homes could be needed by 2030 [2]. Housing was prioritised in the 2015 comprehensive spending review [3] and remains a priority for the UK Government and all nations and regions of the UK. 
Whilst the building of new homes, is increasing [4], significant pressure exists on local authorities to meet housing targets. The pressure to meet targets ignores quality or location and recent studies demonstrate [5] we are not building the right homes in the right places. There is a significant risk that much of our new housing stock is predicated on car-based commuting by being built further and further away from employment, services, and places where people want to live.
This is locking people into a car-dependency for years to come and will increase travel and exert additional pressure on existing networks. Housing and transport growth are expected to be highest around cities and towns where networks are already under stress with high levels of congestion and air pollution [6].
What we think
Integrate transport and spatial planning with other social objectives
Local planning authorities should better integrate their goals for housing growth, sustainable transport, climate change, urban regeneration and public health to ensure mutual objectives can be realised. Tools like Scotland's Place Standard [7] are useful in this context and should be part of policy throughout the UK.
Enable communities to play an active role in planning
People living in existing and new communities increasingly play an active role in the planning process [8] [9] and should be engaged to ensure sustainable transport infrastructure associated with new developments and quality of spaces meets their needs. We need to do more to ensure people from all demographics and backgrounds are represented in this process. 
Plan the 20-minute neighbourhood
We want to see planning focus on creating healthy, low carbon neighbourhoods, where people live within a 20-minute walk of everyday services and needs. New housing developments, therefore, should go hand in hand with wider urban development to create places where people really want to live. A great example of this is the city of Melbourne's 20 Minute Neighbourhoods [10]. 
Build new homes within existing towns and cities and create more liveable places
There is a wide body of evidence which shows that concentrating housing development in urban areas (including brownfield sites), and building at appropriate but higher densities is key to reducing the need for car travel and the distances travelled [11] [12]. Approaches include London's Public Transport Accessibility Levels, from which Arup also developed an Active Travel Accessibility Level.   
New homes built in urban areas need to better reflect local housing need. This means increasing the proportion of affordable and social housing, and homes that better reflect the different stages of life, especially for families.
More people are likely to walk and cycle for more of their journeys if the quality of the spaces they travel through are attractive and inviting for people to live, work, socialise and play. People attract people and can, in turn, increase the sense of social safety. Studies suggest that investment in green space and the public realm can improve the social, mental and physical health of communities and improve economic vibrancy [13] [14].
Building at higher densities and in urban areas should not be at odds with creating attractive and liveable spaces.  In fact, done well, increasing density with good placemaking can build communities. Increasing density also creates greater demand for local services, for example, schools and health centres, and can help revitalise local high streets. This means everyday services and destinations are nearby.
Done well, increasing density also creates more green and public space for recreation, events and socialising. Higher density also means greater use of public transport helping to ensure financial viability, whilst improving service levels and frequency.
Good urban planning can ensure towns and cities can become truly liveable places for everyone, at every stage of life. This has been successful in many cities, for example, Freiburg in Germany.
Reduce car dependency
In order to build attractive, affordable homes in liveable places and near to where people work and access services, the relationship with car use needs to be addressed. How people move to and through a space impacts on the experience of place. So too does the presence of motor vehicles – whether moving or parked – they can have a negative impact on place.
Car use and parking should be managed effectively to reduce reliance upon the car, except by those for whom there is no other choice. The argument against restricting new parking is that if an area doesn't have good public transport or density, then disallowing new parking supply will kill the project. If this is the case we believe the development is unlikely to be suitable for the location and should be revisited.
There are also good examples of where restricting car use is framed in a positive way without having an adverse impact on the commercial success of a development. In the UK we are beginning to see new developments even on the fringes of cities that do not automatically presume people require a car and place an additional cost on car ownership [15].
Local neighbourhoods for new developments should prioritise people over cars. Local roads should have 20 mph speed limits as standard and use widespread filtered permeability to reduce through-traffic. London's Healthy Street Guidance [16] is one approach to creating streets for people.
Make walking, cycling and public transport attractive and convenient
We need to connect new developments to employment, education, retail and other local services directly through high-quality cycling and walking routes and networks [17] so that walking and cycling is a convenient and attractive option [18].
We need to design into new homes secure, accessible parking for cycles, include adapted cycles and cargo bikes. If high quality active and sustainable transport links are planned for before, or at least alongside, developments, then people moving into an area can plan their journeys based on the infrastructure available, reducing or eliminating the need for cars.
Local and national government must work in partnership with other organisations, including developers, public health practitioners and others to secure investment and support for sustainable transport improvements through new housing developments.
References
[1] https://www.sustrans.org.uk/media/2880/transport_poverty_in_scotland_2016.pdf
[2] ONS (2016): https://www.ons.gov.uk/peoplepopulationandcommunity/populationandmigration/populationprojections
[3] UK Government (2015) Comprehensive Spending Review. https://www.gov.uk/government/news/spending-review-and-autumn-statement-2015-key-announcements
[4] UK Government (2018) New statistics show number of new homes continues to rise https://www.gov.uk/government/news/new-statistics-show-number-of-new-homes-continues-to-rise
[5] Transport for new homes, 2018. Transport for new homes report. http://www.transportfornewhomes.org.uk/wp-content/uploads/2018/07/transport-for-new-homes-summary-web.pdf
[6] CIHT, Better planning, better transport, better places https://www.ciht.org.uk/media/10218/ciht-better-planning-a4_updated_linked_.pdf
[7] https://www.placestandard.scot/
[8] Ministry for Housing, Communities and local Government  Neighbourhood Planning. https://neighbourhoodplanning.org/about/
[9] Scottish Government (2017) Community Empowerment Act https://www.gov.scot/publications/community-empowerment-scotland-act-summary/
[10] Plan Melbourne https://www.planmelbourne.vic.gov.au/current-projects/20-minute-neighbourhoods
[11] Taylor I. and Sloman L. (2011) Thriving Cities: Integrated land use and transport planning. Report for PTEG. July 2011.  
[12] Density of new dwellings built, by local authority. Table P232 Land Use Change: Density of new dwellings, by local authority, 1996-99 to 2008-11. 
[13]  Society (2017) Connnecting with Nature in the City is more than visiting green space.  Improving wellbeing through Urban Nature  https://medium.com/society-matters/connecting-with-nature-in-the-city-is-more-than-visiting-green-space-9457877693e0
[14] Commission for Architecture and Built Environment (2010) – Community Green: Using local spaces to tackle inequality and improve health https://www.designcouncil.org.uk/sites/default/files/asset/document/community-green-full-report.pdf
[15] For example Eddington, Cambridge. https://eddington-cambridge.co.uk/key-worker-housing-frequently-asked-questions
[16] TfL, Healthy Streets for London. https://tfl.gov.uk/corporate/about-tfl/how-we-work/planning-for-the-future/healthy-streets
[17] TfL, Healthy Streets for London. https://tfl.gov.uk/corporate/about-tfl/how-we-work/planning-for-the-future/healthy-streets
[18] For example the Sustrans Design Guidance, London Design Standards or the Welsh Active Travel Design Guidance.