About a year ago our Scotland Infrastructure Manager, Tierney Lovell bought an electric bike. A year later, the same bike has played a huge part in her recovery from Covid-19. Tierney tells us her story.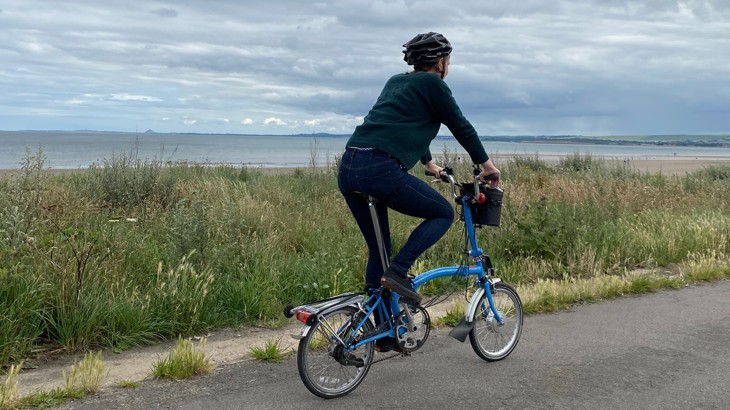 About a year ago I bought an electric bike. I jokingly called it my 'lazy bike', for when I felt like cycling to work without getting sweaty, or when I just couldn't be bothered with Edinburgh's hills.
Little did I know how important it would be to me a year later.
Two weeks before lockdown, my coronavirus symptoms began, starting with a sore throat, then a very mild cough, and before long, breathlessness, a hospital stay, and a myriad of other symptoms that lasted for weeks.
Perhaps most relentlessly was how long it lasted - confined, not just by the lockdown, but in bed by the illness.

Weeks 2-4-6 went past, and whilst I made improvements I was still breathless to the point of not being able to do much or walk more than half a mile.


The bike became my recovery machine
Week 6 and the breathlessness started to become slightly more intermittent. That week I decided to get the e-bike out the shed.
Putting it on full power, I glided along, going further than I had in weeks. No longer a 'lazy bike', it was a wonder-filled recovery machine!

This wasn't about speeding up hills anymore, and most certainly wasn't about being lazy. It was about enjoying the wind in my hair and the sun on my face when my body was less able.
This was about the feeling of freedom, not just freedom from the lockdown, but from the illness in my body.

E-bikes are an important lifeline
I now more fully appreciate how e-bikes are important lifelines for many who are not able to use a pedal cycle and am embarrassed to admit that I called it a 'lazy bike' at all.
My e-bike has reminded me that cycling is about more than commuting and getting sweaty (or not!).
It is joyful, life-affirming and has helped me to feel human again. As many people as possible should be able to have access to that feeling, electric motor or not.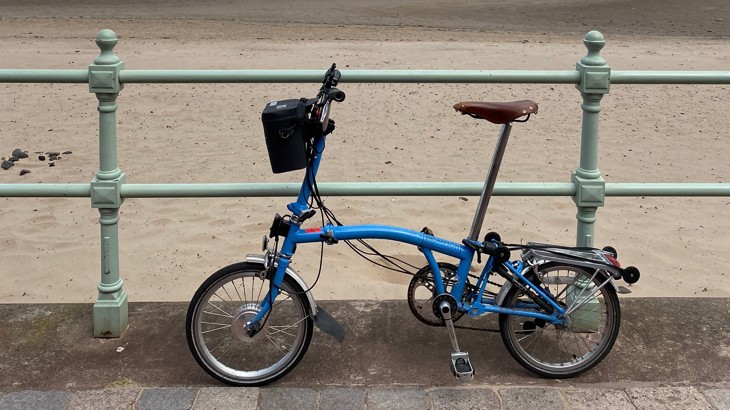 Tierney's electric bike became a crucial part of her Covid-19 recovery as she built up her strength.
Recovery from Covid-19
In the wake of this pandemic, and as we adapt our built environment to make it more suitable for physical distancing, there is an opportunity to support a more diverse group of people to travel actively.
What we have seen during the lockdown is that with fewer cars on the road, people will change their behaviour if they feel their streets are safer.

Adapted bikes are a great alternative
As well as making it easier and safer for people to walk, cycle and wheel for everyday journeys as we transition out of lockdown, there needs to be recognition of the fact that not everybody is able to move in the same way.
Many people who are less able to walk and cycle may feel they are forced to turn to private cars over public transport.
However electric and adapted bikes can provide a fantastic alternative for many of these journeys.
Twinned with safe infrastructure, could unlock active and sustainable travel to a much broader group of people.

Long-lasting change
Our recovery from the pandemic can be a catalyst for positive, long-lasting change in the way we live and move around.
And, as we re-think our streets and transport systems, let's re-build in a way that truly includes everyone.
Let's re-build not just in ways that focus on getting people from A-B efficiently, but in ways that allow us all to feel more human at the same time.