Our I Bike schools project gives children in Scotland the skills they need to travel actively, safely and confidently to school. Volunteers are a vital part of the programme, helping to deliver the various activities and create a culture of walking, scooting and cycling in the schools. We hear from three I Bike volunteers about how they got involved, what they do and why they volunteer.
Richard McInally, Falkirk
I recently retired and have two grandchildren of primary school age who I encouraged to take up cycling. It seemed like a much better option to take them on a cycle ride than watch them playing on a PS4.
Sustrans attended my grandchildren's school in an effort to encourage children of all ages to get more exercise through cycling or scooting. This is something that I really wanted to assist with as in my experience children are more content and better behaved after some outside activity. I thought volunteering would be an opportunity to make a little difference.
I had no experience dealing closely with children before but Sustrans trained me in what was expected and how to put across the basics of safe cycling to the kids. After a few sessions which were led by a member of the Sustrans staff, I was confident enough to fly solo.
Usually, a teacher will come with us but they often know very little about cycling. Part of the philosophy is to assist the teacher in such a manner that they become able to take the children for a ride without Sustrans being involved.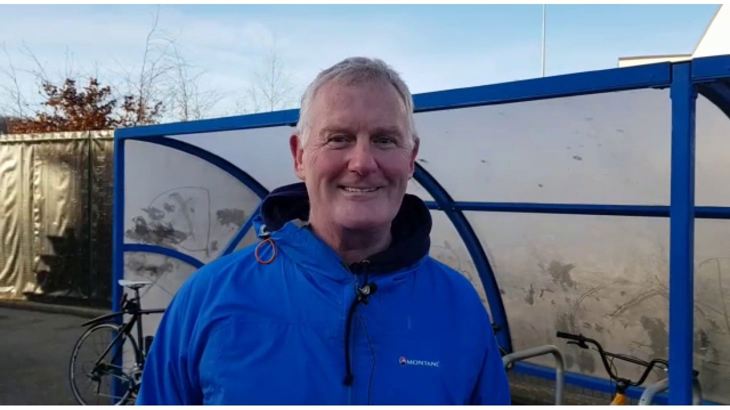 Richard hopes that by being an I Bike volunteer he will show children how enjoyable cycling can be and encourage them to get out of the house and onto their bike.
A safety check is made on every bike before taking off. Simple things like blowing up tyres and adjusting seat heights make such a difference to the ease of cycling. This knowledge is taken home and passed onto friends and family.
I hope that by doing so and showing them how enjoyable cycling can be more children get out of the house and onto their bike. 
As a ride leader, I come across pupils who find it physically challenging to complete the ride and some whose behaviour may not be as expected while in school or class.
Encouraging these pupils to complete the ride and being able to report to the teacher that the behaviour of the pupils was exemplary is fantastically satisfying. The children are always most appreciative of the time spent with them.
Hanne Bruhn, Aberdeen City
Volunteering is a great way of trying different things, acquiring new skills, meeting new people and not least giving back to the community. I have volunteered since my late teens in a variety of roles at different organisations.
I've been a volunteer with I Bike for about two years and have never felt so valued as a volunteer – the support and training provision is second to none and the team just make you feel appreciated.
About three years ago I was unemployed and thought it was time to try something new. Children need role models and I know a lot of women my age don't have time to volunteer and many do not use a bike for transport or leisure (I do both).
I really wanted to do my bit to help ensure girls are taught to cycle – the bicycle has been a symbol for the emancipation of women and we still need it.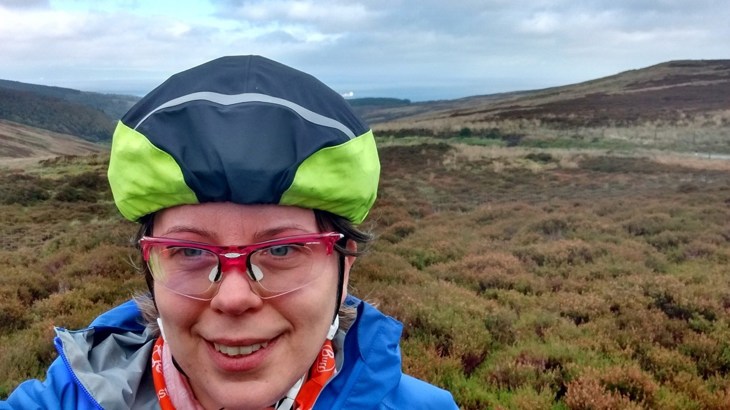 Hanne wanted to help ensure girls are taught to cycle. She says that "the bicycle has been a symbol for the emancipation of women and we still need it."
Future generations should have a choice about how they get around and shouldn't always have to choose the car.
Cycling has health benefits, both physically and mentally, and mainly it is fun! 
Overall, volunteering for Sustrans is my small contribution to changing the world from being car-obsessed and showing that there is a viable alternative with more benefits to you as a person than meets the eye.
What has surprised me is the real kick I get when the children achieve a skill for life, there is nothing better than when a child realises they can cycle and proudly proclaims "I get wind in my hair when I go fast!"
They feel they have achieved something by themselves and there's a real pride in that.
Jo Nixon, Inverness
I hadn't volunteered since I was a student, but as I now work part-time, and my children are in school I felt that I could commit to helping out a few hours per week.
I enjoy cycling with my family and I cycle to work when I can. I originally responded to a post on our parent council Facebook page about volunteering to help with cycle skills training.
I recently started helping at one of the primary schools in Inverness and have really enjoyed it.
The training starts in the school playground with activities and games to help the children learn how to check their bike before setting off, start, stop and signal safely. They then move onto a quiet street nearby to practice turning at junctions and to develop awareness of other road users.
There is no pass or fail at the end of the sessions - each participant receives a certificate and a note of areas to work on for the future.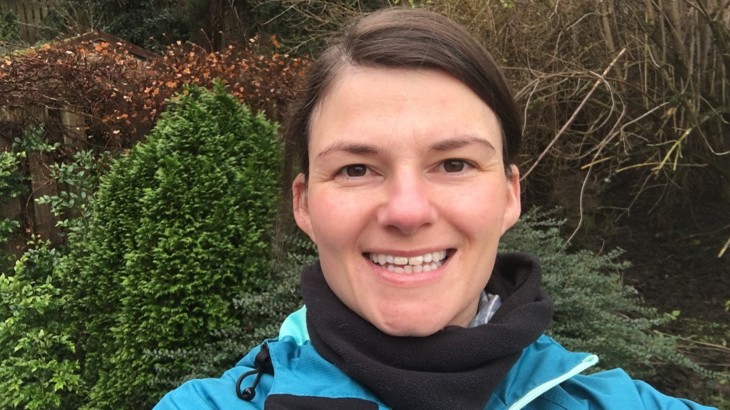 Jo hopes that the children will develop more confidence and continue to choose active means of travel as they grow up.
I hope that they will develop more confidence and continue to choose active means of travel as they grow up.
Children are now leading the way in demanding action on climate change and I think that they can be a part of changing the culture in terms of how we move around our local area and how cyclists are viewed by other road users.
Since I signed up as an I Bike volunteer, Sustrans have provided training in safeguarding, bike maintenance and cycle skills.
These courses have improved my own knowledge and skills and given me the ability to help with many different sessions in schools.
There are other courses available, as well as social events for volunteers to get to know each other and share knowledge and ideas.
I would encourage anyone who is interested in cycling to consider getting involved with I Bike to enable more schools to deliver cycling activities. Hopefully, this will increase the number of children and their families who cycle regularly, whether that's to school, work or just for fun at the weekends.