Dan Gordon-Lee cycled from Land's End to John O'Groats when he was just 17-years old. And after regaling his son with stories from his trip, Elliott decided at the age of 7, that he wanted to follow in his footsteps.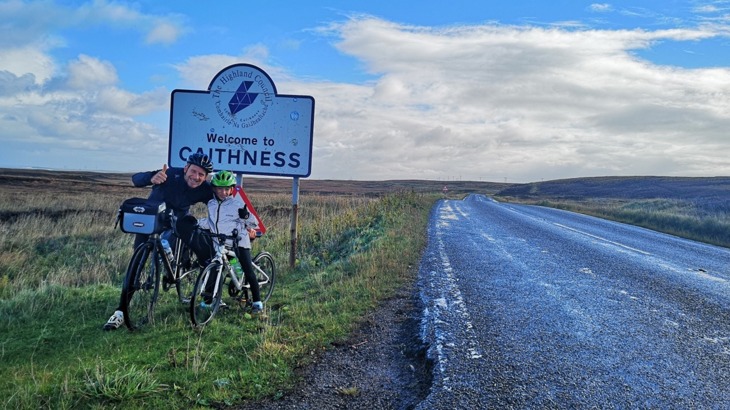 It took a little persistence but after a year he managed to convince Dan to take on the epic bike ride once again. Following months of preparation, they cycled the length of the UK in just 30 days – making Elliott one of the youngest ever to complete the challenge.
Family bike rides on the National Cycle Network are not only a fantastic way to spend time together, but are also a great way to improve fitness and set yourself a challenge in a fun and traffic-free environment. We caught up with the father-son duo about the benefits of travelling on the Network and how they found the gruelling 1,135-mile cycle journey.
Dan said: "I must have mentioned cycling from Land's End to John O'Groats on one of our many biking trips. I remember his eyes lighting up and him looking at me saying how much he wanted to do it.
"I tried to put him off a few times, especially during one trip to Scotland, when we covered around 1,000 miles in the van, by saying that all those miles we'd clocked up would be slightly less than LEJOG by a route avoiding main roads. He was having none of it, and after about a year of him being fairly persistent, I relented and decided to give him the opportunity to be one of the youngest ever to complete the challenge."
Testing the waters
"I knew Elliott was capable of cycling the full length but I needed to be sure he would enjoy it and wouldn't get bored of being in the saddle for a hefty chunk of time. So back in February, I planned a seven-day ride over the Easter holidays, knowing that as a cyclist, if you can ride for seven days and still be smiling, you can pretty much go on forever."
Commenting on the trial bike ride, Elliott said: "We named this trip the 'Big Ride Home' as we started in Holyhead and cycled back home to Shropshire. It was 173 miles in total and we cycled on National Cycle Route 8 for most of it. It was great fun and we raised over £1,000 for my school and a charity called YoungMinds. After the 'Big Ride Home', I knew I was ready for the real thing!"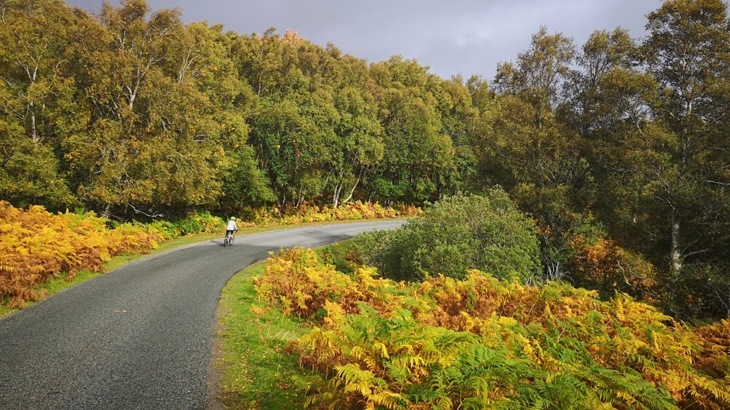 Cycling on the National Cycle Network
Elliott continued: "Some of the best bits on LEJOG were on the National Cycle Network. We saw some beautiful scenery, on smooth rolling roads and paths which were great fun to ride on. It was really good on the off-road Sustrans routes because we didn't have to worry about cars, and we could relax, just cycling along and talking to each other. On some of the other roads, we had to go in a single file which I didn't enjoy as much."
Dan added: "On this trip, the main attraction of the National Cycle Network was the off-road sections. When planning our route, I wanted to link up as many as I could, without meandering around the country too much. These sections gave me the opportunity to relax from 'shepherding' Elliott safely in traffic, to ride side-by-side and just enjoy sharing the ride – chat, pretend race, make up silly songs, look at the scenery, the wildlife, and talk about all the things we were seeing.
"For me, this is the real joy of cycling: soaking up these experiences while the miles roll on. However, the biggest problem is that there just isn't enough of it, and it doesn't always join together very well. The recent findings that only half of the Network is safe for a 12-year-old to cycle on unaccompanied is particularly sad."
"There's a woeful lack of funding, drive and real commitment from Government to support the Network, which is a bit short-sighted given the massive benefits that could be realised by a more active population, in terms of health and wellbeing alone.
The highs and lows
Elliott said: "Riding through Storm Ali was one of the most difficult, but exciting, parts of the ride. It was only 20-miles but the wind was so strong and it was a bit scary at times. The beginning of the ride in Cornwall was also tricky. I'd think I was at the top of the hill and there was another on the other side! But I like hills, so it's OK! One of my favourite parts of the trip included taking a detour to see the Tour of Britain and I got Geraint Thomas's signature."
Dan added: "One of the things I have always enjoyed most about cycling is the combination of being in the outdoors, very much a part of what's around you, but with the ability to cover ground easily. So much of the Network is a pure pedalling delight and I would encourage all to get out and experience it first-hand. And if you don't trust me, ask Elliott!"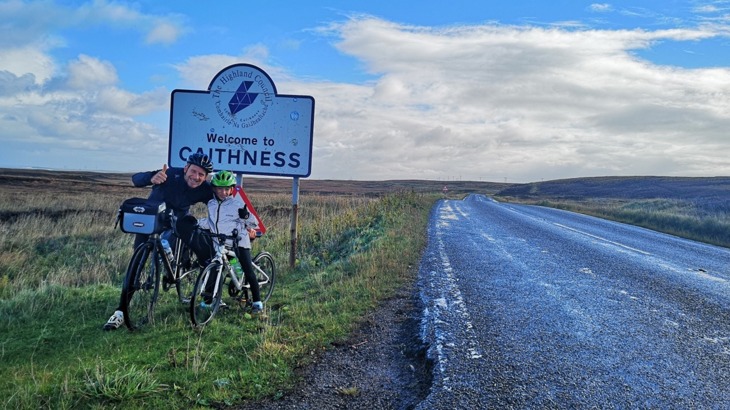 Advice from the pros
Elliott adds: "For anyone thinking of taking on a challenge ride, I would say get out on your bike and use the National Cycle Network, which has some great bits without any cars. I love cycling because it makes me strong and healthy and I think more people should cycle more often."
Dan added: "When it comes to doing a challenge ride I would say set realistic targets. We started small, with longer and longer single-day outings, then did a few days one after the other from home, or when on holiday. Set off with a positive attitude, good planning and a sense of adventure and it's amazing what you can achieve."