The National Cycle Network became a huge part of Gwyneth's life when she started cycling every day before university. Here she reveals how the Network changed her life.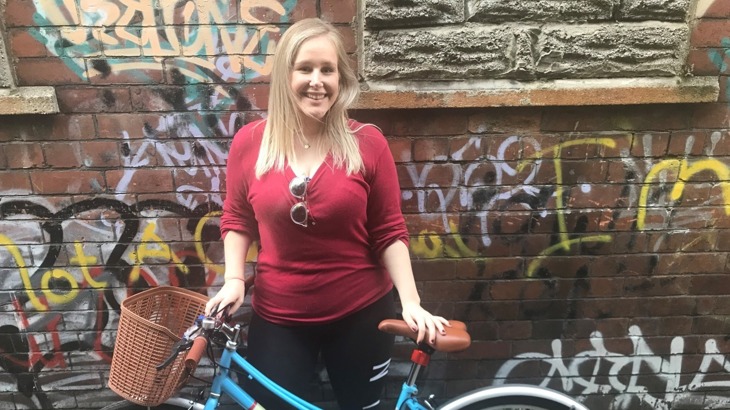 A few years ago, before I started university, I was in a very different place in my life. I was living in rural south-west Wales and was a little worried about the big changes that going to university would bring to my life.
I was in a bad place mentally and can say now that I was very depressed, struggling with my weight, self-worth and confidence. I was convinced I wouldn't be able to manage university.
I had to rely on my parents to take me everywhere, as I didn't have a car or know how to drive. I made the decision to start getting active and try to take some control of my life before beginning university.
I started riding my bike every day, and it completely changed my life.
I gained a new sense of confidence, developed my fitness and completely changed how I looked at myself, and how prepared I felt for university. I was able to stop relying on my father to take me places and had more control of where I went and what I did.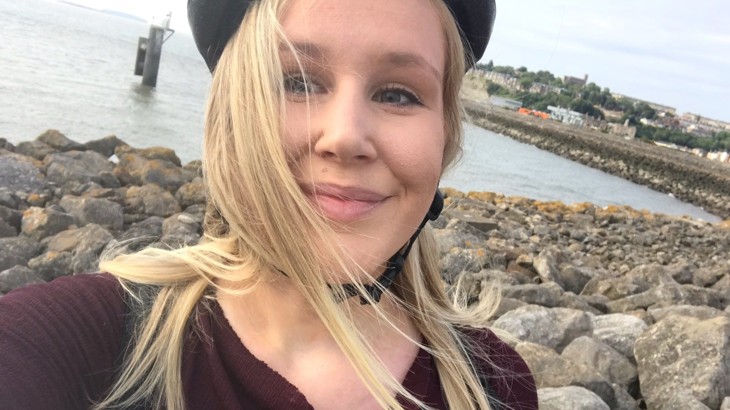 Gwyneth says that cycling every day has changed her life.
Now, a few years later I've finished university, which was a really positive experience for me, I live in Cardiff, and I have a great job which I absolutely love. I ride my bike to work every day. And to the shops, and to meetings, and just for fun on the weekends.
I'm so incredibly lucky to have access to the National Cycle Network. I can't really afford a car, they're so expensive, both financially and environmentally. But I don't really need one, because I have my bike.
Sure, sometimes I arrive at work just a little sweaty, but I'm also happy and ready to tackle the day.
Now more than ever, with the stress associated with being a young person today, we need to be able to get outside and enjoy our beautiful country, without it costing.
I'm really lucky that every day I get to use the National Cycle Network to get to work. It's right by my house, so getting to work is quite easy for me, and I don't have to engage with too many cars. I'm really keen for others to have this same opportunity.
Riding my bike and accessing the Network has been a life-changing adventure, and still is every day.
I wouldn't be able to do this if I didn't have access to a safe path. There's just no way I would be confident enough to ride on the roads.
I'm really supportive of the work that Sustrans is doing, in ensuring all young people from all different kinds of backgrounds, all over the UK have access to live a healthier and more active life.
For me, riding my bike and accessing the Network has been a life-changing adventure, and still is every day. I hope that with the work Sustrans is doing, everyone will have access to a safe, well-kept National Cycle Network and continue benefiting from their own everyday adventures.