Electric bikes are on the rise - you only have to look around our towns and cities to see that - but despite their growing popularity, there are still some misconceptions, myths and even snobbery surrounding them.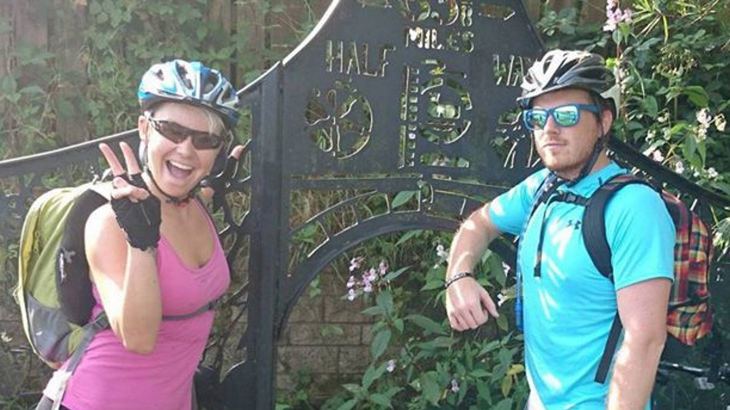 "Getting out there and having fun is the main thing."
One thing is clear: e-bikes are making cycling more accessible to a new audience, people who may never have considered it as a viable option for commuting, popping to the shops or for leisure.
What's more, they're also making it possible for people who already cycle to keep doing what they love most.
We caught up with Clare Addy, a 34-year-old seasoned triathlete and self-confessed fitness fanatic, who's recently switched to commuting by e-bike.
Clare, a project manager at the University of Leeds, has a commute of six miles each way along the traffic-free towpath of the Leeds and Liverpool Canal.
Clare recently started using an e-bike to get to and from work following her shock diagnosis of severe young adult arthritis.
As a triathlete and a qualified fitness instructor, Clare has always had a passion for sport and helping other people to enjoy the benefits of an active lifestyle, including in her role as a Mental Health Ambassador for Mind and England Athletics.
"I had a pain in one of my knees that got so bad I had to go to A&E.
"After a number of appointments, I was diagnosed with osteoarthritis in both knees. It came as a real shock to me and to the doctors too."
Laughing, Clare added:
"I'd been building up to training like an Ironman but with the knees of a Nana."
  
Embracing technology
"I've had to start adapting to my condition while still being in shock and pain," she said. "It's not something that will go away or change but I can manage it.
"I thought, 'How can I keep cycling when my arthritis flares up?'
"In my case, my consultant and physio recommended that cycling is really good for offloading the knee and managing the symptoms of arthritis whenever I am able to do so, so I decided to rent an e-bike. 
"I'd seen people on e-bikes and heard people talking about them so I thought I'd give it a go."
If using an e-bike means you can still reap the benefits of being outdoors, enjoying the fresh air and seeing new places, then why wouldn't you?
"I've totally embraced the technology as it helps me continue commuting in a sustainable, environmentally friendly and active way.
"I'm not abandoning my road or mountain bikes completely but there will be times when I need to manage pain on my daily commute or over longer distances and hard, hilly terrain - I love hills and I live in Yorkshire so they're hard to avoid.
"Riding an e-bike also means I can continue to go out cycling with friends - a lot of my friends are cyclists and I don't want to miss out on that so I'm hoping an e-bike will help."
  
Breaking down barriers
"There are lots of misconceptions around e-bikes.
"I've even had a fitness professional say to me, 'Don't you feel kind of daft riding one of those?' Not only was this comment a bit on the insensitive side, but it was also wrong.
"You're not cheating, it's not because you're unfit, it's not because you're of a certain age.
"Maybe you have a health condition, maybe your commute is that bit too far or too hilly.
"If using an e-bike means you can still reap the benefits of being outdoors, enjoying the fresh air and seeing new places, then why wouldn't you?
"E-bikes are a great way for people who haven't done much exercise to start – it's certainly going to be better than driving or sitting on a bus or train.
"And they can also be a great stepping stone for anyone who wants to get a different type of bike. 
"For me, it means I can continue cycling to work and that's also brilliant for my purse because I don't need to pay for a bus, a taxi or parking."
  
Clare's top tips
Do your research, and try before you buy. Look for a place to rent an e-bike from so you can try out different types and models to see which one suits you best.
Check how long you will need to charge the battery for and how much maintenance the bike will need, and choose something that suits your budget and lifestyle.
Practice in a park or a quiet street the first time you ride the bike - they do have quite a kick but they're easy to handle after that initial go.
For me, it was a change between being very in tune with the bike I had and getting used to something that's got a bit more power behind it.
Remember to enjoy yourself. You just can't beat the freedom of cycling, whether that's to work, or for leisure or fitness, and it really makes no difference if you do that with or without a battery. Getting out there and having fun is the main thing.
Find out everything you need to know about electric bikes.
Read Karen Ross' story of how riding an e-bike helps her to manage Type 2 diabetes.