Wales is the first country in the UK to introduce default 20mph speed limits, making our communities happier and healthier places to live. Sustrans welcomes the change and celebrates the impact this will have.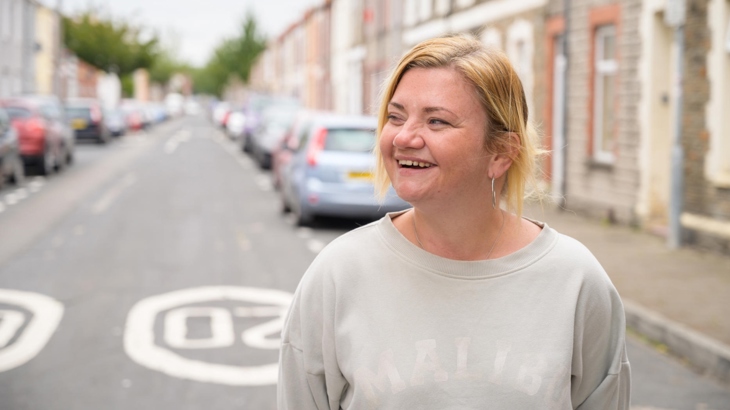 New default speed limits in Wales will make communities safer and more liveable places for all. Credit: photoJB/Sustrans.
Today, Wales takes a huge step forward as a country that prioritises the safety and quality of life of its people.
By introducing 20mph as the new default speed limit on restricted roads, Wales' streets will be safer and healthier places.
This is the biggest safety change of a generation.
The strongest and most obvious case for the 20mph default speed limit, simply, is that it will save lives.
To disagree or disregard that is to accept death and injury as a standard – we want better for the people of Wales, which is why Sustrans wholly supports 20mph default speed limits.
Speaking on the impact of the change, Sustrans Cymru Director, Christine Boston, said:
"Sustrans wholly supports Welsh Government's bold decision to introduce a safer and healthier default speed limit on restricted roads.
"We know from other examples where similar schemes have been introduced that this kind of measure saves lives and makes communities healthier places to live.
"Research indicates that 20mph default speed limits can have positive impacts on health inequalities and on reducing air pollution.
"One study in London found that particulate pollution dropped to such an extent that the impact on air quality was equivalent to removing up to half of all petrol cars on the road.
"20mph default speed limits will make our streets safer and our communities happier and healthier places to live."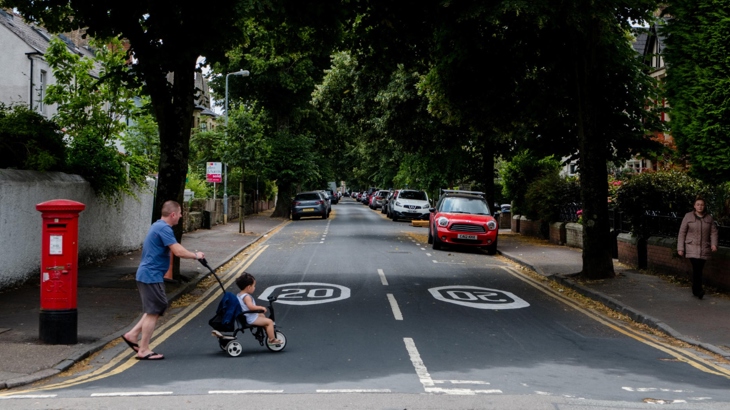 20mph default speed limits are estimated to save £92m in their first year by saving lives and reducing injuries in road traffic collisions. Credit: photoJB/Sustrans.
Lower speeds reduce the number of collisions due to shorter stopping distances and lessen the severity of injuries where collisions take place.
Putting safety to one side, though, we strongly believe that 20mph default limits will foster stronger communities through calmer, safer, and friendlier streets.
There will be fewer communities in Wales severed by fast roads, fewer streets where parents fear for their children to play, and fewer people put off from getting to essential local services.
People in Wales have always had a strong sense of community and solidarity.
We believe this will only be strengthened with less pollution and less danger on the roads in our communities across Wales.
We believe 20mph will encourage all those things we know to be good.
This is why we campaign for active travel, this is why we campaign for happier and healthier places to live, and this is why we support default 20mph speed limits on restricted roads.