Do you want to help empower more teenage girls in Scotland to cycle? Apply to the #AndSheCycles Fund, delivered through Sustrans Scotland and backed by the Scottish Government, to do this.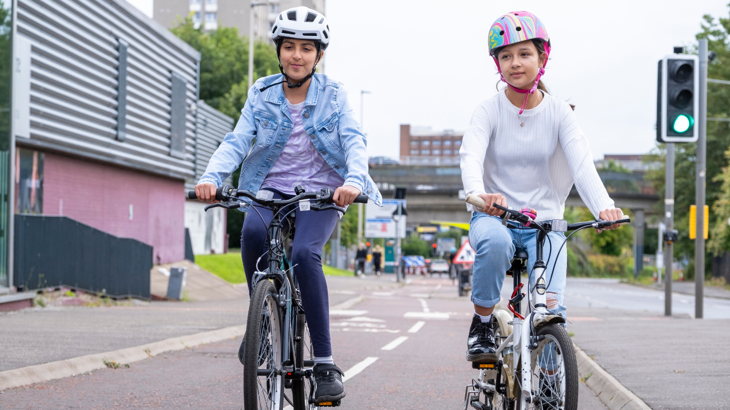 The #AndSheCycles Fund is now open for applications. Credit: Alan McAteer/Sustrans
The #AndSheCycles campaign aims to address the barriers faced by teenage girls and young women when cycling.
This fund is open to groups of young women such as guide groups, school groups and youth groups.
The funding is available to help these groups develop and implement plans to help break down the barriers young women face when choosing to cycle.  
Up to £2000 per group could be available to help purchase necessary equipment to help support more young women cycling.  
Previous applicants have secured funding for:
bikes

helmets

bike pump station

secure bike storage.
Read more about projects supported by the #AndSheCycles Fund.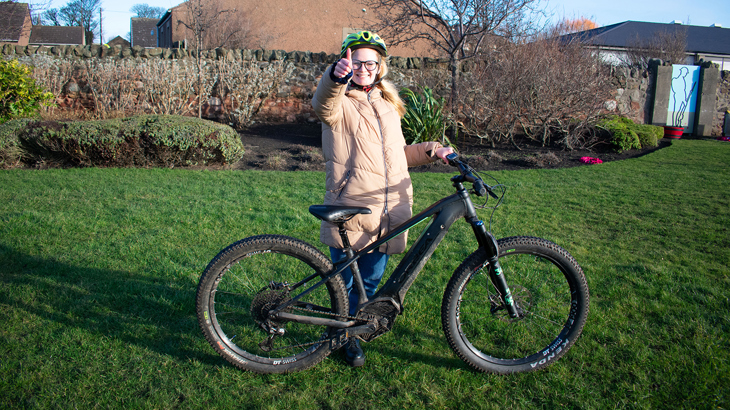 The Fund can be used to buy necessary equipment and up to £2000 per group is available. Credit: Gavin Fort
How can I apply?
We will be taking applications for this year's round of funding until 21 December 2023. 
Interested groups were invited to join an information webinar on 29 November.
To apply for the #AndSheCycles Fund please send your completed application form to andshecycles@sustrans.org.uk
A member of the team will be in touch to discuss your application.
Download the application form.