Active Travel England and Department for Transport jointly announced allocations of funding to 60 areas across England for active travel schemes, totalling £200 million. Here, we explain why all may not be as rose-tinted as it seems.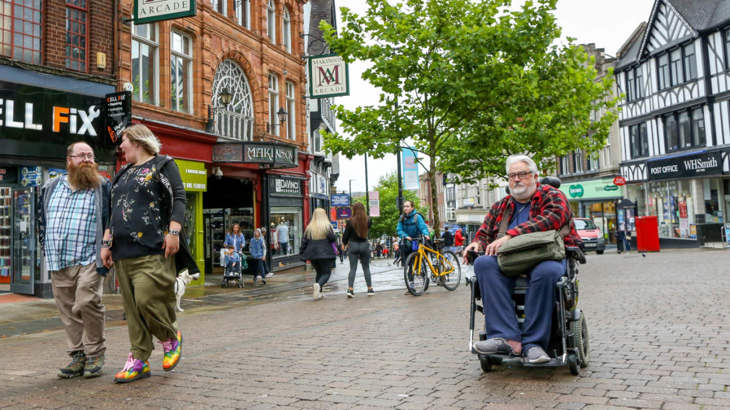 The allocation of previously committed active travel funding is welcome news for local authorities and we're excited to see their projects take shape and for the choice to walk, wheel or cycle made easier for people.
However, the devil is in the detail.
This investment was already promised to local authorities – it is not new funding.
The £200 million is the allocation of funding announced in February, from the previous 2022/23 financial year.
Active travel funding cuts
Funding cuts announced in a written ministerial statement on 9th March mean that capital investment for active travel will plummet over the next two years.
These cuts represent a two-thirds reduction from £308 million to £100 million over two years.
Active travel funding for 2023/24 is likely to be reduced to £50 million, and the same for 2024/25.
The cuts mean the Government's own target of 50% of urban journeys being walked, wheeled or cycled by 2030 will be impossible.
This will put the UK back years in our collective goal of improving public health, cutting carbon emissions and supporting local economic growth.
Sign our letter
These cuts don't make sense and Sustrans is calling on the Transport Secretary Mark Harper MP to reinstate the funding.
Sign our letter and tell the Government that there must be a long-term commitment to improving options for the way we get around.
Add your name to our letter to Transport Secretary Mark Harper demanding the government reverses these devastating cuts.
See how you can help us call on the government to provide fair funding for active travel.