Chilton Road in Upton has been repurposed into a traffic-free walking, wheeling and cycling route after Sustrans identified it as unsafe due to high levels of motor traffic.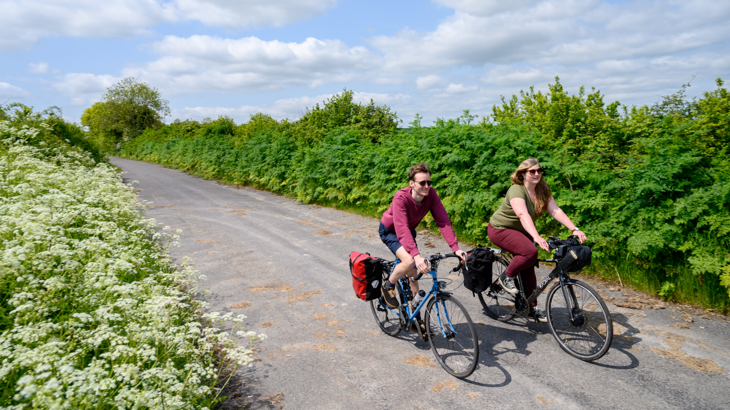 The repurposed route will help more people to choose walking wheeling and cycling journeys, providing a traffic-free space surrounded by greenery. Photo: PhotoJB
Previously busy stretch now dedicated to active travel
A road in Didcot, now dedicated to active travel, is part of National Cycle Network Route 544 and was previously identified by Sustrans as too busy with motor traffic to be deemed safe for everyone to walk, wheel and cycle.
It was earmarked as part of our ongoing programme to enhance the National Cycle Network in England.
Improvements to reduce traffic speed and volume were key to help more people in the area to leave the car at home for everyday journeys, whether to nearby employment at Harwell Campus or amenities in the village of Upton.
This project was delivered thanks to Sustrans and Oxfordshire County Council.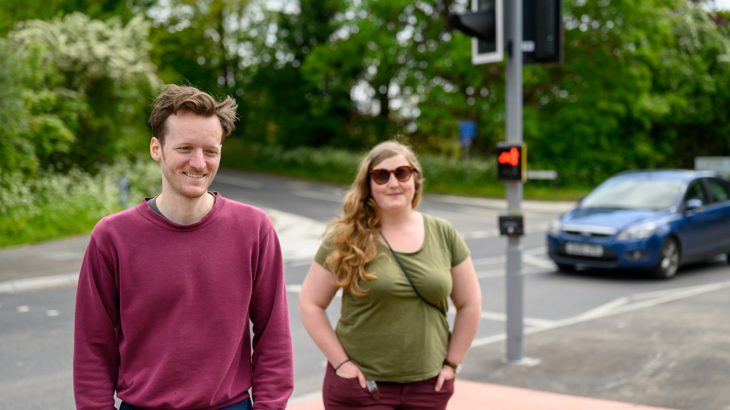 The permanent route improvements put people first, restricting access for motor vehicles and providing space for walking, wheeling and cycling. Photo: PhotoJB
Trialling the closure to motor vehicles
Closing the road to motorised vehicles was originally trialled by Oxfordshire County Council as part of the Emergency Active Travel fund during the Covid-19 pandemic.
The council ran a public consultation on the trial closure, the response was positive and the change was welcomed by local residents.

Getting the green light to make space for people
With funding from the Department for Transport and the green light given to make the scheme permanent, Oxfordshire County Council has now delivered improvements to make it a safe and enjoyable route that puts people power first.


Improving safety and access on the upgraded stretch
The improvements include installing a gate with a clear gap to allow walking, wheeling and cycling while restricting vehicular access, and installing a new signalised crossing on the A417 to improve safety and access to the upgraded stretch.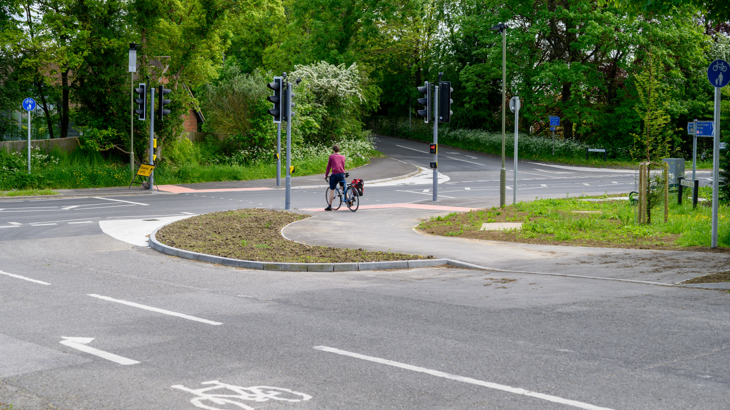 The upgrades include a new crossing, helping people to safely access the route dedicated to people travelling under their own steam. Photo: PhotoJB
Helping more people to travel under their own steam
Louis Devenish, Senior Network Development Manager for Sustrans, said:
"It's brilliant to see the route opened up to people travelling under their own steam, whether it be walking, wheeling, scooting or cycling.
"This change has made the space inclusive and safe, putting people first.
"Routes like this will help many more people to travel actively, get out more easily into the beautiful natural surroundings, and feel empowered to leave the car at home for more everyday journeys.
"I look forward to seeing this space being enjoyed for many more years to come."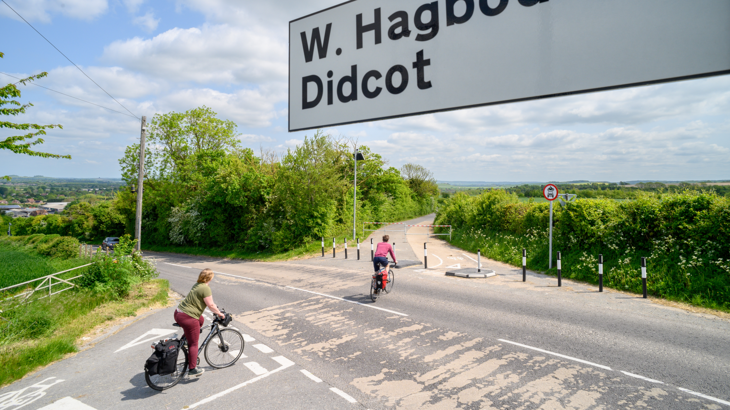 Chilton Road has been closed to motor vehicles and now provides a safer and more enjoyable space for people walking, wheeling and cycling. Photo: PhotoJB
Setting the tone for delivering similar schemes in the future
Councillor Andrew Gant, Oxfordshire County Council's Cabinet Member for Highways Management, said:
"We were delighted to be able to help Sustrans bring this section of the National Cycle Network up to standard and also help to improve links with the Science Vale Cycle Network routes.
"This is the first scheme in southern Oxfordshire to put walking and cycling above motorised users. By closing off a road to motorised vehicles, we are setting the tone for delivering similar schemes in the area in the future."
Read about our ongoing commitment to create a network of Paths for Everyone.