Today we are announcing that John Lauder, Deputy CEO, will be leaving us at the end of September after eighteen years at Sustrans.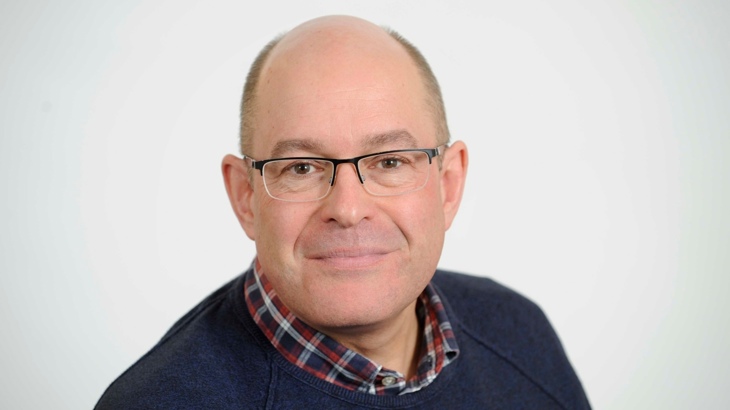 John Lauder, Deputy of CEO of Sustrans, is to leave the organisation at the end of September
Today we are announcing that John Lauder, Deputy CEO, will be leaving us at the end of September after eighteen years at Sustrans.
In that time, John has made a considerable contribution to the charity, as National Director for Scotland from 2005 to 2016, as Deputy CEO from 2016 to 2023, and as a long-serving senior figure, familiar to colleagues and stakeholders alike.
In his role as National Director for Scotland, John led the transformation of the operation from a small group to a formidable team that was instrumental in developing active travel in Scotland.
Sustrans programmes have helped turn Scotland into arguably the most consistently ambitious nation in the UK on walking, wheeling, and cycling.
These programmes include:
the short-links programme on the National Cycle Network
community links
smarter choices programmes like I-Bike
and the volunteering programme.
John played a leading role as an advocate for active travel, and was an influential voice at the most senior levels in the nation, not least in his work on the editorial board of the 2016 National Transport Strategy for Scotland; a strategy that places active and sustainable travel at its heart.
As Deputy CEO, John was accountable for our operations in Scotland, Wales, and Northern Ireland.
In addition, he was a member of the executive team and was a key figure for the Charity across the UK.
From April 2022 to September 2023, John has been seconded into Scotland's Railway, developing the Sustainable Travel to Stations strategy.
This strategy is an innovative, and timely initiative to help deliver more rail passengers to the station sustainably and actively - and another example of Scotland leading the way in the UK.
Changing hearts and minds
Commenting on leaving Sustrans, John said:
"I am looking forward to the next chapter of my career and remain firmly committed to making it easier to walk, wheel, cycle and get about sustainably.
"I want to thank all my colleagues, past and present for their commitment and dedication.
"We have delivered some great improvements to help make it easier for people to walk, wheel, and cycle.
"I particularly want to pay tribute to the teams in Wales, Northern Ireland, and Scotland.
"The development of practical programmes supported by Transport Scotland funding was a huge achievement for the team, from the short links project, then community links, and now Places for Everyone.
"In addition, many school pupils have seen another way to travel through I-Bike.
"I also want to pay tribute to all the stakeholders I worked with.
"Together we have delivered some great infrastructure improvements and changed hearts and minds through smarter choices programmes.
"Of particular importance to me are the small, everyday links we helped develop that have changed how communities move, and the big partnership projects, such as the South City Way, the Caledonia Way, and Stockingfield Bridge."
An immense contribution to sustainable travel in Scotland
Marking John's departure, Xavier Brice, Sustrans CEO said:
"John's contribution to the development of Sustrans and sustainable travel in Scotland has been immense.
"He has personally led the growth of the charity in Scotland from an enthusiastic band of practical activists to the multi-disciplinary, award-winning team of specialists today, that are making it easier for everyone to walk, wheel and cycle across the nation.
"John's warmth, humour and insight will be much missed in the organisation, and I am sure he will continue to make Scotland an even better place to live and move in."
Read more about John Lauder and our team of Executive directors.