Sustrans announces Matt Winfield to the new role of Chief Operating Officer starting from 1 October 2023.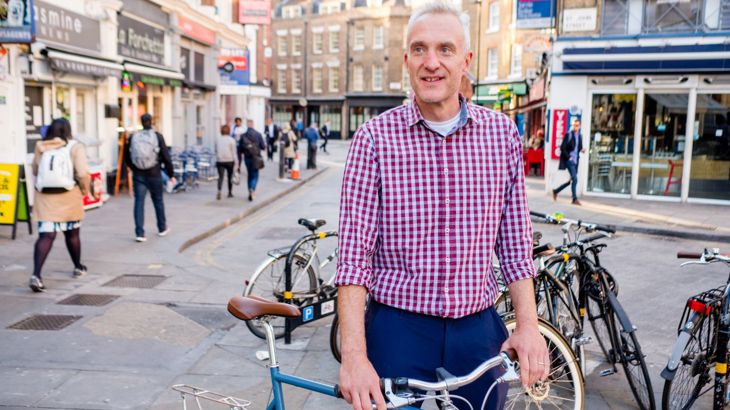 Sustrans new Chief Operating Officer, Matt Winfield
Sustrans has announced the appointment of Matt Winfield to the new role of Chief Operating Officer (COO) from 1 October 2023.
Matt has been with us for 17 years and currently holds the role of Executive Director, England, Northern Ireland and Wales.
He brings a wealth of experience to the role, having spent time working closely with our regional teams over many years to deliver success in making it easier for people to walk, wheel or cycle.
We have nearly 900 colleagues based across all corners of the UK and Matt's appointment will strengthen relationships between our teams.
This will drive the change needed for the UK to meet its net zero targets and reduce transport emissions.
The role of COO will provide greater consistency across geographic teams, ensuring best practice in delivering our mission.
The appointment demonstrates how we are shaping ourselves to be fit for the future and to be in a strong position to deal with all outcomes that the organisation may face. 
Greater consistency in delivery will help Sustrans achieve its objective of creating healthier, happier communities and make it easier for everyone to walk, wheel or cycle.
Matt Winfield said on his appointment:
"To be appointed Chief Operating Officer at Sustrans is a privilege. I am excited to support colleagues to maximise our impact.
"We are all here to make a difference and encourage more walking, wheeling and cycling – I look forward to meeting colleagues across the UK, sharing best practice and supporting the strong relationships we have with devolved administrations and organisations."
Find out more about the work of Sustrans and our mission.