A former professional footballer and a cycling volunteer from Southampton have been immortalised in steel as figures across a local section of the National Cycle Network.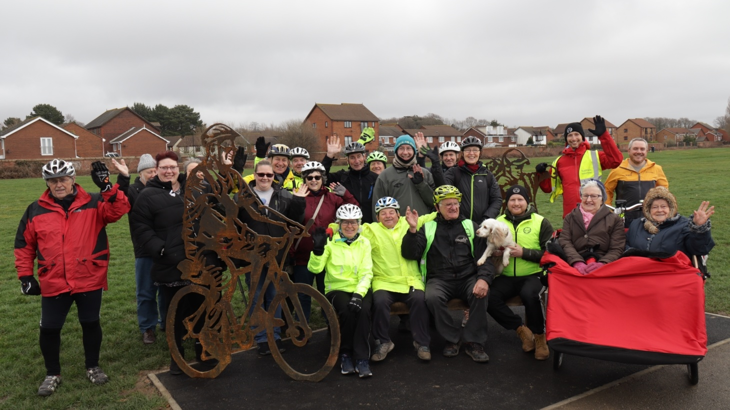 The Portrait Benches project was rolled out in recognition of Her Late Majesty Queen Elizabeth II's Platinum Jubilee year thanks to funding from the Department for Transport. Photo: Ray Craig
As part of a national campaign, we invited residents across Southampton to have their say on who they believe has made a positive impact on their local community in the last seven decades.
This is in celebration of the UK's longest-reigning monarch.
Celebrating a history-making Southampton Saints player
One of two figures chosen was Aman Dosanj, a former footballer and the first British South Asian to represent England at any level.
She made history as a Southampton Saints player, becoming the first girl to be accepted into a Premier League boys academy.
Aman worked as an ambassador for the Football Association and supported the Football For All and Kick It Out campaigns.
Speaking about her portrait bench, Aman said:
"If only we were given to celebrate milestones like mine sooner, maybe there would have been more South Asian representation in football by now.
"I'm hoping this statue reminds people that we've always been here."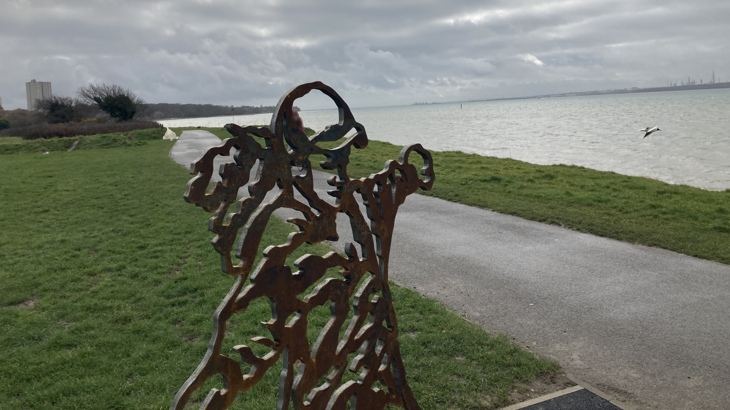 Aman Dosanj, a former footballer and the first British South Asian to represent England at any level, has been celebrated as part of the Portrait Bench project on the National Cycle Network. Photo: Sustrans
Recognising a local hero and bike hub volunteer
The second sculpture recognises David Howells, a volunteer with Monty's Bike Hub and a hero to many.
Known by younger visitors to the bike hub as "granddad Dave", he's taught people of all ages across Southampton to ride.
He supports the local community by helping to lead rides and sharing his skills in bike maintenance.
David's contributions were recognised in the 2019 Cycling UK Volunteer Awards, when he became a finalist in the Exceptional Individual – Community Project category.
Speaking at the unveiling, David Howells said:
"I love the portrait; it's turned out brilliantly.
"I started volunteering to give me something to do when my wife passed away and I just really enjoy helping out where I can."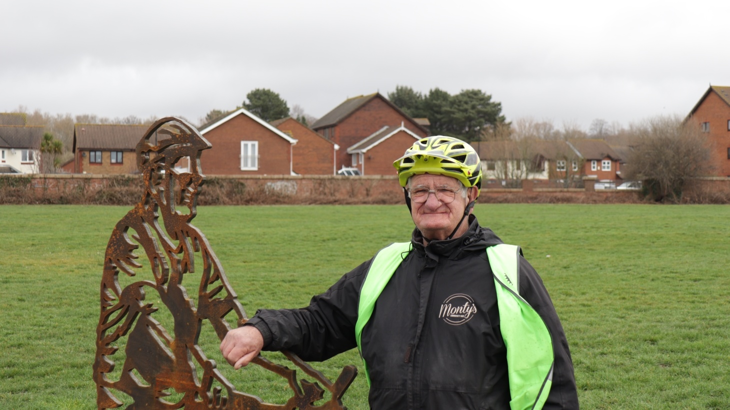 David Howells is a volunteer with Monty's Bike Hub and has been recognised as a local hero by the residents of Southampton. Photo: Sustrans
People gathered to unveil the new portrait bench
On Tuesday 21 March, the figures were unveiled at their new home on Weston Shore, close to the sailing club in Southampton.
Friends and family of the figures attended.
They were joined by representatives from Sustrans, councillors, volunteer groups and other invited guests.
Discovering the heroes stories on National Cycle Network Route 2
Councillor Eamonn Keogh, Cabinet Member for Transport at Southampton City Council, said:
"Dave Howells and Aman Dosanj are local heroes for residents of Southampton, so it's fantastic to see them immortalised in this artwork, as part of the Queen's Platinum Jubilee celebrations.
"I hope visitors to Route 2 of the National Cycle Network enjoy discovering their stories when they take a rest on the bench at Weston Shore."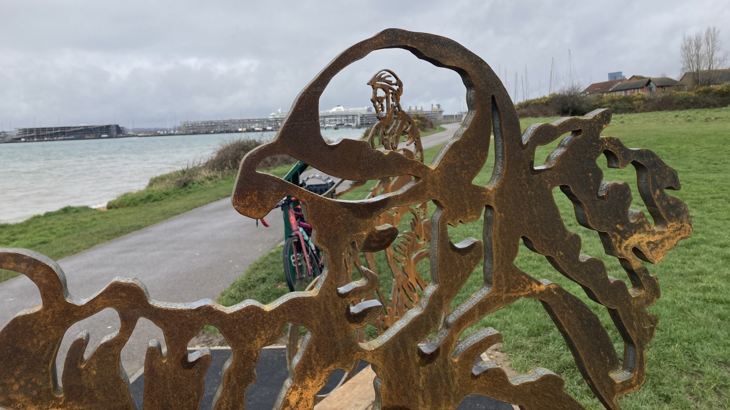 Celebrating the local communities, cultures and heritage
Sarah Leeming, Director for the South of England at Sustrans, explained:
"We're thrilled to see Aman and David recognised for the positive impact they've made to the residents of Southampton.
"Just like the National Cycle Network, they're at the heart of the community.
"At Sustrans, we're committed to ensuring that the National Cycle Network continues to enable as many people as possible to walk, wheel, cycle, and run, and as 'Paths for Everyone' that they celebrate our local communities, cultures, and heritage."
A part of a series of figures being installed across England
In total, a series of 30 new life-sized corten steel figures are being installed across England.
They'll complement the existing 250 figures which were installed as part of the Portrait Bench project over 12 years ago.
They've been designed and fabricated by renowned artists Katy and Nick Hallett and will be installed at 14 of the most popular paths across the National Cycle Network to celebrate achievements of individuals and groups who have gone above and beyond for their communities.
Find out more about the portrait benches installed in Southampton.