Sustrans' Bike It schools project, and a communities and workplaces project, have returned to areas of Hampshire to encourage more people to travel actively and sustainably.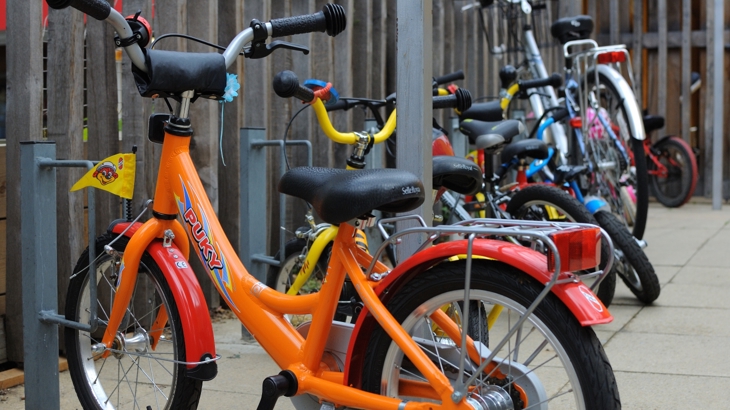 The two new officers will work with schools and communities to help more people in the area feel the benefits of regular active journeys. Credit: photoJB
This is thanks to the appointment of a new Bike It Officer and a Community Engagement Officer at Sustrans, in partnership with Hampshire County Council as part of their active travel programme.


Helping children and their families to choose an active school run
From September, John Clode, also known as Bike It John, joined selected primary and secondary schools in Eastleigh, Chandler's Ford, Fareham and Gosport.
John will help to raise awareness of how important regular active travel to school is, and the enjoyment that can be found in it too - not only among the children, but their families and teachers.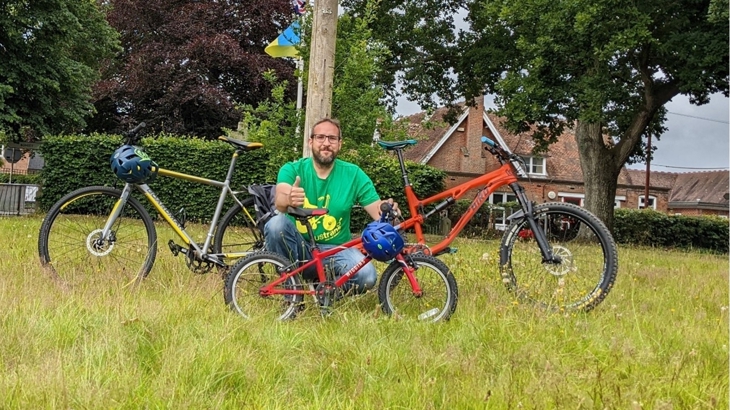 Bike It John started working with schools in Hampshire in September. Credit: Sustrans
John will use outdoor sessions at school to help children to learn how to cycle and scoot safely.
There will also be support with planning journeys to school on foot or wheels.
Bike Doctor maintenance sessions will help to make sure equipment is safe to use.

Engaging with communities
As Community Engagement Officer, Trish Gant is working with local communities and businesses in Whitehill, Bordon and North Whiteley.
Her aim is to understand what they need when it comes to walking, scooting and cycling around the areas.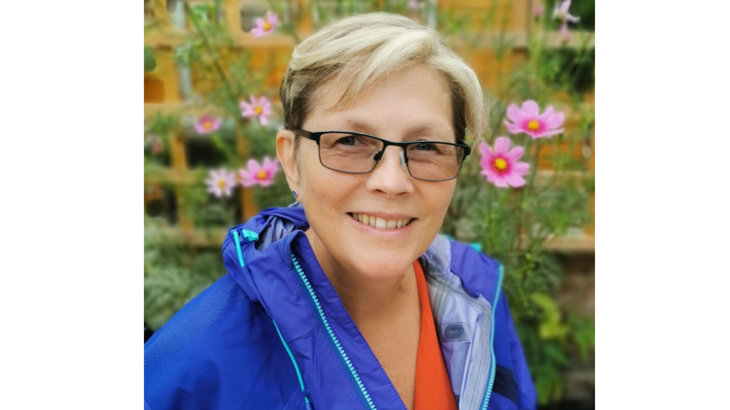 Trish has started working with communities to help people to choose active travel for more everyday journeys. Credit: Carsten Moss
Trish will develop tailored activities and resources to help boost confidence and skills, enabling people to get travelling in a way that aids their physical and mental health, as well as the environment.
Sharing the joy of cycling, scooting and walking to school
John Clode said:
"I have been a keen cyclist and mountain biker for many years, and I walk my son to school every day.
"It's a great opportunity for him to chat with friends and we often stop when we see some wildlife too.
"I am looking forward to helping more children to experience the joys of cycling, scooting and walking to school safely, and to benefit from the exercise and being outdoors." 
Working together to boost sustainable travel
Trish said:
"I'm looking forward to hearing from businesses and residents, helping them to make the most of our surrounding beautiful green spaces such as the award winning Whitehill and Bordon's Green Loop.
"I hope we can work together to boost the appetite for active and sustainable travel, helping to create a healthier and happier place to live, work and visit."
Delivered together with thanks
This work supports the My Journey Hampshire initiative.
Sustrans has been able to extend its workforce in the area with these two new posts thanks to funding from the Department for Transport's Capability Fund, Eastleigh Borough Council, and developer contributions from Whitehill and Bordon, and North Whiteley.
Find out why we need to create safer routes to school for our children and what Sustrans is doing about it.

Read about our work with schools across the UK.