£665,000 has been granted to Redcar and Cleveland Borough Council to make improvements to National Cycle Network Route 1 between Normanby and South Bank, with work set to begin later this year.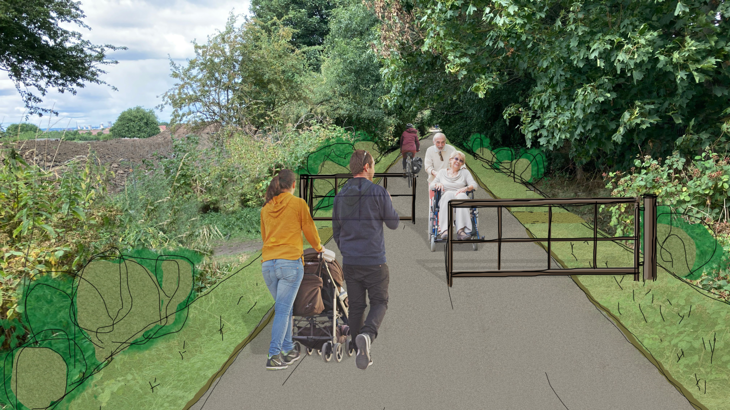 An artist's impression of the redesigned section of path.
From on-road to traffic-free
Funding from the Department for Transport will be used to improve safety and user experience on National Cycle Network Route 1.
The route will be redirected from its current on-road alignment and onto a traffic-free path, known locally as "the lines" or "the black path".
This will provide a safer and more pleasant route for people cycling and walking, and will reduce the number of cycles along a busy bus route.
Removing barriers to active travel
Works will involve redesigning barriers which currently prevent access for users of wheelchairs, mobility scooters and adapted bikes, or those with pushchairs or on horseback.
Improvements will create a 3m+ wide, smooth tarmac surface to make journeys more comfortable for all.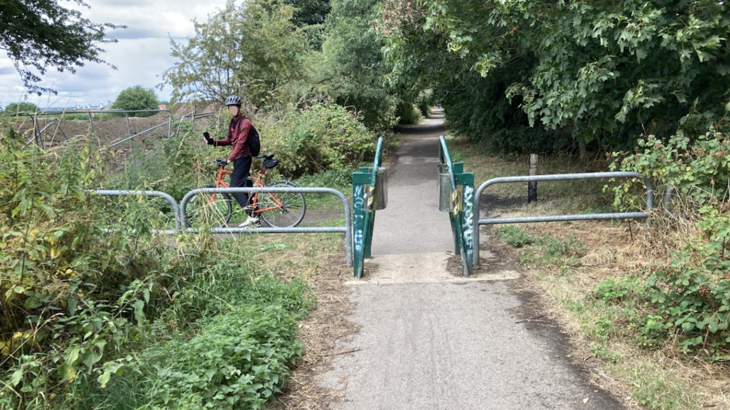 A narrow barrier on the path to be removed.
Paul Adams, Network Development Manager, explained the intentions behind the work:
"The Lines path is well-used, but the narrow surface and restrictive barriers make it a less desirable route for people cycling, and inaccessible to many people in the local community.
"Providing a smooth surface and redesigning access controls will provide fair and inclusive access for all."
A safer and more pleasant place to be
Work will also take place to cut back encroaching vegetation, making the area feel brighter and less enclosed.
Subject to funding, CCTV cameras will be installed to improve user safety.
The project will also involve working with the local community to help improve the character of the route.
This will include activities such as designing artwork, sowing wildflowers and litter picking.
Danny Morris, Senior Project Officer at Sustrans, said:
"The benefits of active travel are well documented.
"Walking and cycling, whether to work, to school or to visit friends and family, should be the obvious choice.
"By making this route safer and more accessible and attractive, we hope to see local people relying less on cars. 
"This is particularly important at a time when the cost of living is so high."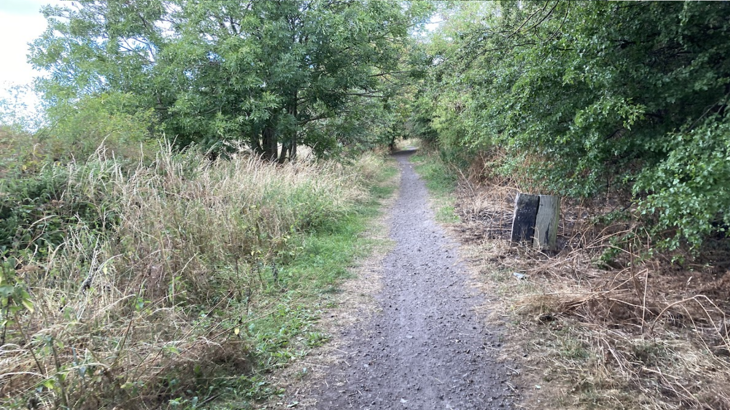 A narrow, enclosed section of the path.
Walking and cycling, whether to work, to school or to visit friends and family, should be the obvious choice.
Construction work will begin in December this year and is expected to be completed in spring 2023.
For the safety of route-users and project staff, route closures and diversions will be put in place.
Project updates will be posted on the Sustrans North East Facebook page.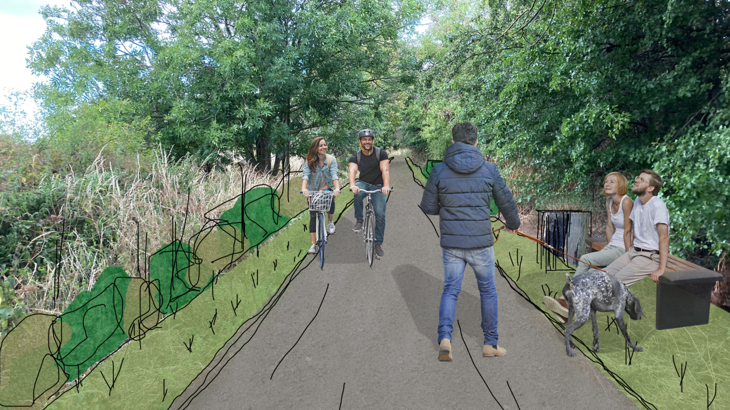 An artist's impression of the same section with a widened surface and additional seating.