Our CEO Xavier Brice responds to the Chancellor's Autumn Statement which aims to restore stability to the economy.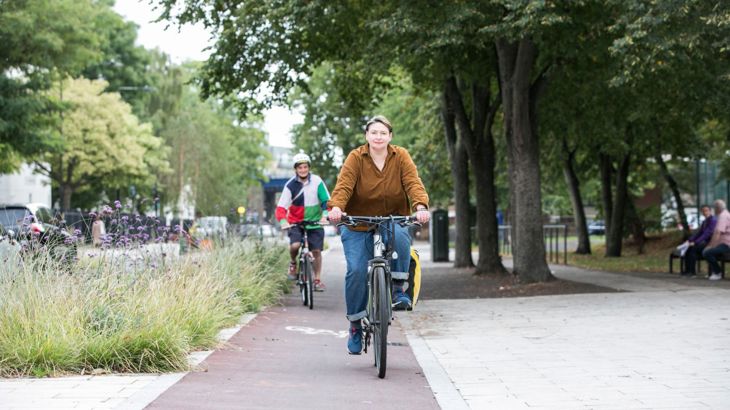 It's more important than ever that funding for active travel is maintained. Credit: Kois Miah.
Xavier Brice, CEO of walking and cycling charity Sustrans, reacted to the budget:
"Future generations will look back on the action we take now to embed sustainable travel as the bedrock of how we get around.
"COP27 has highlighted that we cannot afford for alternatives to car use to be short-term and underfunded if we're to achieve Net-Zero, especially with today's continued commitment to a 26% emissions reduction by 2030.
"It's important to remember that active travel generated £36.5billion for the UK economy last year.
"So we need to keep investing in the networks that will make it possible for everyone to make the choice to walk, wheel and cycle for their local journeys.
"Desperate families are now having to choose between affording essential journeys, heating, or eating.
"They will increasingly rely on committed and effective investment in what has always worked; the cheapest, healthiest, and least polluting way to travel."
Find out how active travel is worth £36.5 billion to the UK economy.
Read more on how continued active travel investment can help people save money on transport and stay healthy.