Sustrans Cymru welcome Welsh Government's continued commitment to implementing a default 20mph speed limit on restricted roads.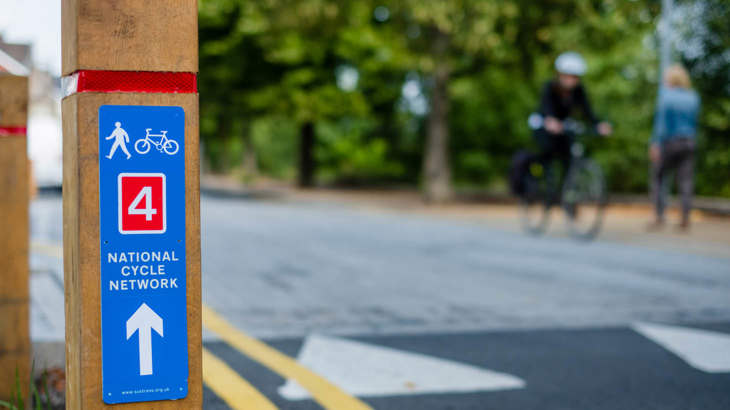 The proposals put forward by Welsh Government offer to transform communities across Wales and are a step towards creating safer streets and healthier places for all.
  
Restricting speed limits will save lives
The changes will impact restricted roads, which are mainly urban roads that have street lighting and currently with 30mph (miles per hour) limits.
Restricting speed limits in these environments will make everyone's journeys safer and will save lives, especially for those most vulnerable in society, such as children and young people.
  
Safe streets for all
Christine Boston, Sustrans Cymru Director, said:
"We believe that everyone in Wales should have access to safe streets and making default 20mph limits in our communities will also help to reduce the dominance of motor vehicles.
"This will help to make our streets more attractive for people to walk, wheel and cycle in.
"It will also create opportunities for social interaction between community members and support the local economy."
   
The positive impact of 20mph speed limits
Research from Bristol's recent wide-scale rollout of 20mph speed limits throughout the city found that their introduction is effective at:
slowing average speeds
reducing the risk of collisions and injury
and encouraging a wider take-up of active travel, especially for children travelling to school.
Public Health Wales has also highlighted how introducing a default 20mph speed limit would save around six lives per year.
It will also prevent 1,000 casualties and save the Welsh economy £50 million.
More broadly, large-scale research finds that people across the UK are favourable to the introduction of default 20mph limits, with surveys regularly finding over 70% of respondents supportive.
  
The case for change is clear
If we are to create a transport system that creates healthy, liveable streets that are accessible for all, then 20mph limits must play a role.
We are pleased to be working alongside Welsh Government to deliver this change.
Share our asks for the 2022 Welsh local elections on social media.
Take a look at our position on 20mph speed limits in built-up areas.