John Lauder, Sustrans Deputy Chief Executive for Scotland, Northern Ireland and Republic of Ireland, will join Network Rail Scotland and Scotrail in early April. In the position, he'll lead on work developing a strategy and a delivery plan to make it easier to travel to railway stations sustainably. Here, John explains the coming role and the need for improved travel links.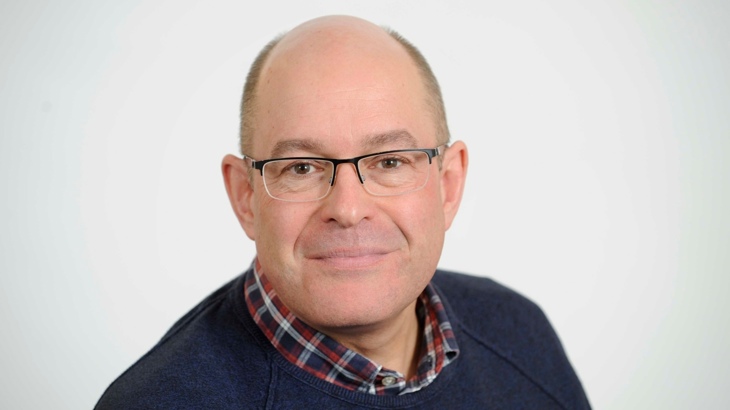 John Lauder is Sustrans Director for Scotland, Northern Ireland and the Republic of Ireland.
I will be leading work to develop a strategy and a delivery plan to make it easier to travel to railway stations sustainably.
The strategy links into the Scottish Government's ambition to reduce car kilometres by 20% by 2030.
The secondment is a great opportunity for Sustrans to work with the rail sector and with other transport providers, such as bus companies.
An exciting time
This is an exciting time for sustainable transport and active travel in Scotland with the policy direction moving away from emphasis on private motoring, and towards public transport, shared mobility and active travel.
This low-carbon, people-focused transport is now at the forefront of government thinking.
Increasing patronage of the railway is a key step in that direction.
Giving rail travellers better choice not to use a car for every trip to the station is important in creating an integrated transport strategy.
In addition, better facilities for those who must use a car and for those who do not have a car will be key elements in the project.
Working with stakeholders
Over the next 18 months, I will be engaging with all interested parties, particularly train travellers, equalities groups, local authorities, Transport Scotland, and Regional Transport Partnerships.
Our aim is to produce a strategic approach, practical demonstration projects and a delivery plan to take forward over the next decade.
Collectively decarbonising transport
A successful strategic approach will have important lessons for major transport trip generators and how we collectively decarbonise transport. 
The secondment gives me a chance to apply and share my learning of over 18 years working in the sustainable transport sector.