A 1.7 km stretch of active travel route through the historic Knightshayes estate, between Tiverton and Bampton, has been revitalised.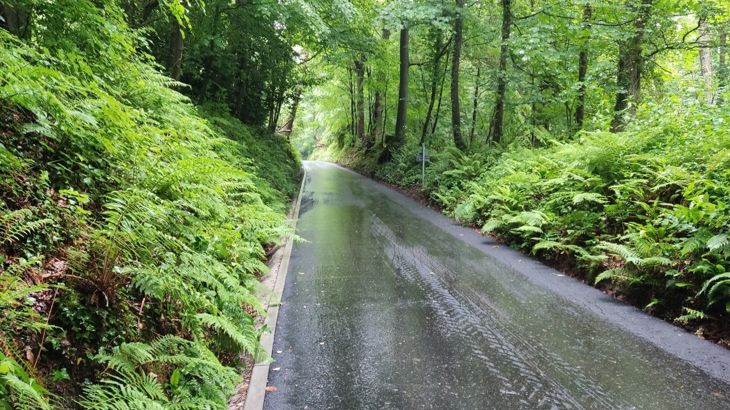 Passing through Knightshayes Estate, the route has been made safer and more enjoyable for walking, wheeling and cycling.
The route is safer and more enjoyable for everyone
The improved stretch begins near the National Trust walled gardens and runs northwards.
The path surface has been improved, with damage repaired and a fresh new surface put down. Drainage has been upgraded to reduce surface water and puddling.
A previously restrictive barrier has been modified to improve access for those using adapted cycles or mobility aids.
A place to stop and rest has also been installed next to the route, ensuring visitors can enjoy the surroundings.
A space to enjoy being surrounded by nature
Passing through the National Trust estate, the route is near historic parkland and gardens.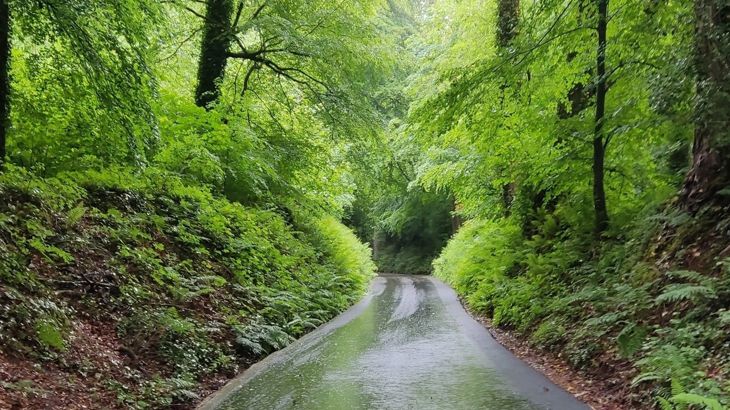 The improvement works on this scenic route included support for the surrounding wildlife too.
As part of the project, bat, bird and dormice boxes have been installed nearby.
Trees have been planted in the area and support has been given to ecological maintenance schemes on the site in order to support wildlife in the surrounding woodland.
Enabling more people to choose walking wheeling and cycling
Jon Fairhurst, Principal Engineer for the south of England at Sustrans, said:
"Having a safe and enjoyable space for being active is a really important step into enabling more people to choose walking, wheeling and cycling in the area.
"We are putting every effort into delivering routes that are better for everyone who wants to use them, and that includes ensuring the surrounding wildlife is supported and able to flourish too.
"We know from the last few years just how important access to green space and time surrounded by nature is, so I'm really pleased to see this newly improved route open again for everyone to use."
Delivered with thanks
The upgrades have been delivered with thanks to the Department for Transport funding through our Paths for Everyone programme to enhance the National Cycle Network.
They are also delivered with thanks to support from the National Trust and the Knightshayes Estate. 
Find out more about our work to enhance the National Cycle Network.