We're working with Northumberland County Council from 17 January to make this key walking and cycling route along the Tyne Valley more accessible. The Department for Transport has provided around £700,000 of funding for the improvements to National Cycle Network Route 72.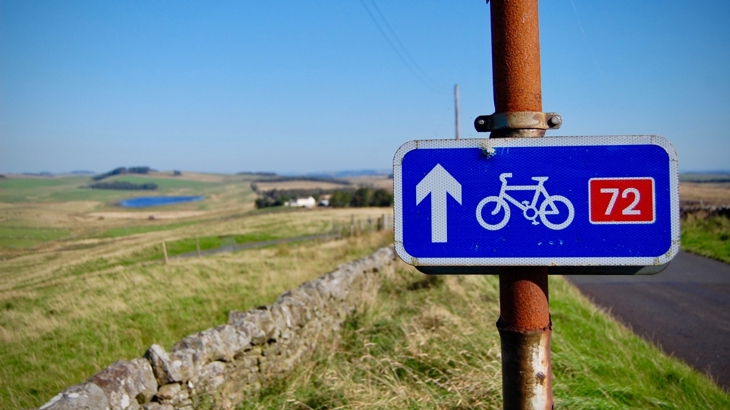 A more comfortable journey for everyone
A new 3.5m-wide bitumen surface will be laid on a part of the route known as the Wylam Waggonway, between the towns of Newburn and Wylam.
This will provide a smoother and more consistent surface.
The additional width will make it easier for people to share the route safely.
Access barriers will also be redesigned to allow better access for a wider range of users.
The project is expected to be completed in spring 2022.
A closure will be in place from 17 January for up to seven weeks while the resurfacing work is carried out, although it is hoped that the work will be completed sooner.
A pedestrian diversion will be in place along the Hadrian's Riverside Path.
Unfortunately, there is no planned diversion at this time for people cycling due to the lack of safe road connections.


Deterioration of the path
The Waggonway has become worn in recent years.
This has made journeys uncomfortable not only for people on bikes but for those in wheelchairs, or those with prams or pushchairs.
Users are also hindered by a number of barriers along the path.
Danny Morris, Senior Project Officer at Sustrans said:
"The Wylam Waggonway plays a key role in connecting people living along the Tyne Valley with the city of Newcastle and its surrounding towns, so it's great to see that funding has been made available to make these improvements and preserve the path for years to come.
"The already popular path has seen a huge increase in the number of users since early 2020.
"More people have taken up walking and cycling since the pandemic first hit as an escape from their four walls.
"The Wylam Waggonway is an important community asset and provides a platform for people to enjoy being outdoors in nature as well as a place to exercise and to socialise with friends and family."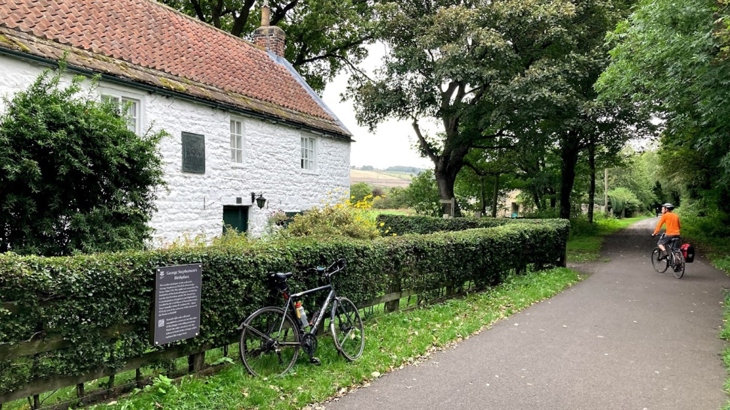 The Wylam Waggonway passes the birthplace of renowned English civil engineer George Stephenson, a property managed by the National Trust.
Involving the local community
As part of the project, we'll encourage community groups to get involved in activities on the route.
These include designing artworks and taking part in practical conservation tasks.


Safety and signage
Closures and diversions will be in place to keep route-users safe during the work.
The Sustrans North East Facebook page will be regularly updated to make it easier for people to plan their journeys.

Making paths suitable for all
We are working with local authorities across the North East to help improve local cycling and walking networks.
Earlier this year, the Department for Transport announced £30 million funding for the National Cycle Network.
It has kick-started dozens of infrastructure upgrades across the UK.
Route improvements to the National Cycle Network are part of our recommendations in the Paths for everyone report, a review of the Network released last year.

Find out more about our plans to improve the National Cycle Network and see work in progress near you.