On Monday 10 January construction began on upgrades to a stretch of public bridleway and active travel route in Long Wittenham, Oxfordshire. The improvements will make the route safer and more enjoyable for everyone who wants to use it.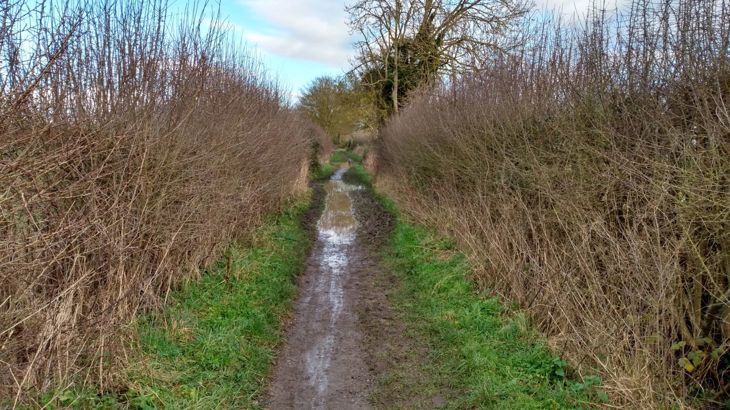 The Long Wittenham bridleway and active travel route before improvement works began.
An 800-metre stretch of path heading west from High Street in Long Wittenham is being resurfaced and improved as part of our Paths for Everyone programme.
Construction work will be taking place throughout January.


A path with many uses
The route is shared by many people.
It is a public bridleway.
It forms part of long distance National Cycle Network Route 5 between Reading and Holyhead.
And it also serves as a vital active travel link to nearby public transport hub Didcot. 


Creating a more spacious and enjoyable route
The upgrades will provide more space and a suitable surface for everyone sharing the path, whether they are walking, wheeling, cycling or horse riding.
The works will also help to improve the existing drainage issues.


Temporary closure during the works
The path will be closed while the work is in progress, with a signed diversion in place.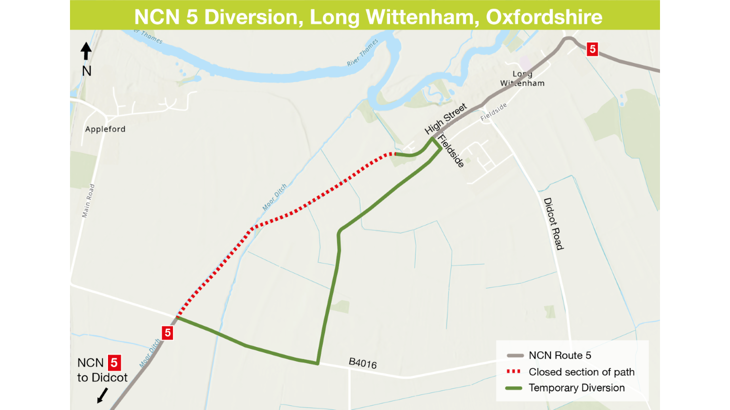 Working together to create a path for everyone
We've worked with local stakeholders to determine the ideal surface for this stretch shared by a variety of users.
The final surface being installed will provide better absorption for hooves, feet and wheels.
It will enable a smoother and more enjoyable experience for all.
The project is funded by the Department for Transport.
It is also with thanks to input from Long Wittenham Parish Council, The British Horse Society and Oxfordshire County Council. 


Creating an excellent space for people to enjoy
Sarah Leeming, Interim Director for South of England at Sustrans said:
"Making the much needed improvements to this route will enable more people to choose active travel, whether it be for a local everyday journey or as the first stage of an onward sustainable commute via Didcot.
"The route will also provide an excellent space for people to enjoy spending time surrounded by nature as they walk, wheel or ride for leisure. 
"It's brilliant to see this project getting underway. It will bring us one step closer to achieving a National Cycle Network that's safer and more enjoyable for everyone who wants to use it."
Find out more about our commitment to a network of Paths for Everyone