On Monday 7 March 2022, construction starts to improve a stretch of the popular National Cycle Network Route 57, otherwise known as The Phoenix Trail.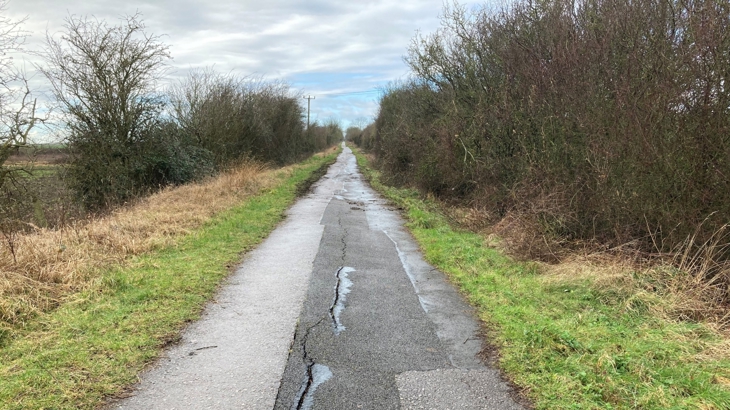 Work begins soon to improve the cracked and uneven surface, and make the The Phoenix Trail east of Towersey more accessible.
A stretch running east of Towersey will be improved, making it safer and more accessible for everyone who wants to use it.


Ensuring the route is damage-free for the longer term
The stretch will be resurfaced and upgraded.
The works will address the recurring surface damage by engineering a more stable foundation for the path.
This will help to ensure it is smooth and damage-free for the longer term.


Making the trail more accessible
The work will also include modifications to access points.
This will enable those using adapted cycles, mobility aids, pushchairs, and wheelchairs to access the route more freely and enjoy everything it has to offer.


A traffic-free route with multiple uses
As part of the old railway line between Thame in South Oxfordshire, and Princes Risborough in Buckinghamshire, the traffic free route is a vital active travel link for people commuting.
It is also used by people travelling between the towns and enjoying being active for leisure.  


During the works
The route will be temporarily closed between Towersey Bridge and Penn Farm.
The work is expected to take up to four weeks to complete.
A signposted diversion will be in place during this time via Chinnor Road and Manor Road.


Working together to create a path for everyone

The project is being delivered as part of our Paths for Everyone programme to enhance the National Cycle Network.
It's funded by the Department for Transport and is delivered with thanks to input from South Oxfordshire District Council.


Enabling many more people to travel actively
Sarah Leeming, Interim Director for South of England, said:
"It's great to see these improvements getting underway.
"Having a safer and more enjoyable space for the longer term, as well as improved access to it, is so important for enabling many more people to travel actively whilst going about their day.
"This project will bring us one step closer to our vision of a network of traffic-free paths that are better for everyone who wants to use them."
Find out more about how our Paths for Everyone programme is coming along.