Sustrans has received a number of reports from the public about a blockage on National Route 81 in Pontrhydygroes, Ceredigion. A statement providing the latest update is below.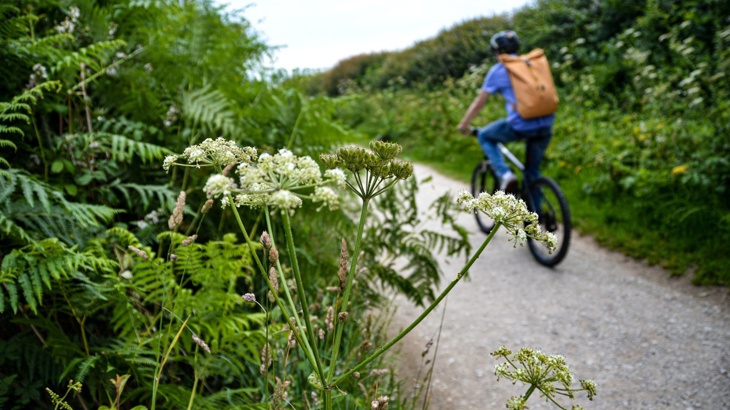 Members of the public have contacted us to make us aware of the issue. Credit: Henry Perks, 2021.
Blockage on Route 81
Sustrans has received a number of reports from members of the public regarding a blockage on National Cycle Network Route 81, at Pontrhydygroes, where Route 81 diverges from the B4343 road.
Ongoing matter
This blockage is subject to ongoing legal proceedings involving Natural Resources Wales.
The latest update we have been given is that a court date for this matter is expected soon.
Further information
In the interim, for further information on this we ask that you contact Natural Resources Wales, citing "Lower Lodge Access Hafod, Pontrhydygroes" as a reference. Enquiries can be made by contacting enquiries@cyfoethnaturiolcymru.gov.uk or 0300 065 3000.
Please ensure you give the above reference to make sure your query is directed to the correct officer.