With the Covid-19 pandemic highlighting inequity in accessing nature, Sustrans and our partners are calling for the Environment Bill to prioritise better access to the great outdoors for everyone.
Figures show that 12% of children do not visit the natural environment each year. So we're calling for access to nature to be prioritised for everyone.
Nature for health
Over the past year, with far fewer opportunities to see friends, families and colleagues indoors, more people than ever have headed to the outdoors, to walk, cycle, horse ride, canoe, hike, camp or just clear their head.
For many people, access to nature provided a lifeline for their physical and mental health.
Indeed, countless studies show that better access to nature and greener environments is associated with reduced levels of depression, anxiety, and fatigue.
Being outdoors is also great fun.
  
Unequal access to nature 
In this sense, the Covid-19 outbreak brought into sharp focus just how important it is for us to have easy access to nature, and how much people value the natural habitats around them.
Unfortunately, it also highlighted that access to nature for all is far from guaranteed.
Because, while some people were able to access nature either from their doorstep or by travelling, others don't have that opportunity.
Figures from Natural England, for example, show that 12% of children do not visit the natural environment each year.
They also show that people living in the most deprived areas of England tend to have significantly less green space than wealthier areas.
It can also be more difficult for disabled walkers, horse riders and cyclists to access nature, and we need to do more to ensure that access is equitable for everyone.
  
Closing the gap
This is an imbalance that we need to shift.
And it's why we're calling for public access to nature to be enshrined as a priority in the upcoming Environment Bill, alongside things like air quality and biodiversity.
We know that the Government has ambitious plans for access to nature, reflected in documents like it's 25 Year Environment Plan.
So we're urging them to go one better and make sure that access is given parity with the other priorities in the Environment Bill.
Doing so would represent seizing the opportunity to address inequalities in access, level-up access to nature across communities and bolster rural communities that thrive on sustainable tourism.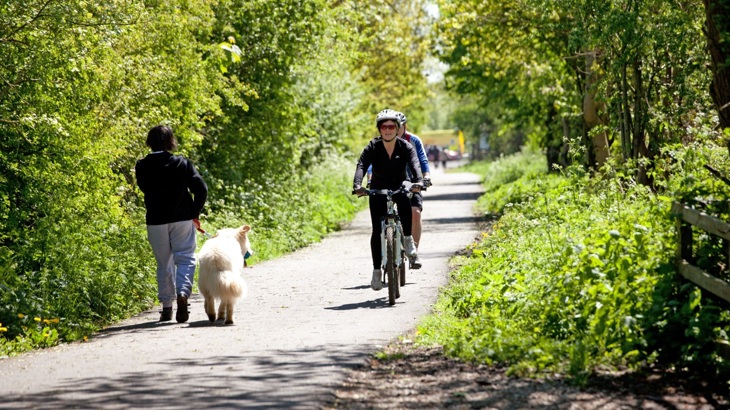 Studies show that better access to nature and greener environments is associated with reduced levels of depression, anxiety, and fatigue.
We must protect our natural environments
In its present form, the Bill does not include access as a priority, and we are concerned that it could be neglected when it comes to setting ambitious targets and funding.
Alongside its intrinsic benefits, people value nature more if they are able to experience it first hand.
The more people who are able to do so, the more likely it is that we will be able to ensure good stewardship and protection of our most valued natural environments.
Prioritising access in the Environment Bill will help to achieve this.
  
What we're calling for 
We are calling for two amendments to the Environment Bill to prioritise access to nature:
Require the Government to set legally-binding, long-term targets to increase public access to, and enjoyment of the natural environment
Require the Government to properly consider the ways in which people's access to and enjoyment of the natural environment can be improved through environmental improvement plans.
   
How you can help
The Environment Bill is heading back to Parliament from the 26 January 2021.
The most effective way you can help secure better access to nature is by contacting your MP.
Get in touch with your MP and let them know how important being outdoors is to you.
And ask them to back these amendments, in an email, phone call, or virtual meeting. 
  
About our proposed changes to the Bill
Sustrans has worked in partnership with the Outdoor Access Coalition to promote these amendments, which has come together to focus on the Environment Bill as an exciting, unique, opportunity to transform access provision and ensure that everyone has easy access to nature.
You can download the formal briefing on the proposed amendments.
The coalition comprises:
British Canoeing
British Cycling
British Horse Society
British Mountaineering Council
Byways and Bridleways Trust
Cycling UK
Disabled Ramblers
Heather Smith - UK Disability Sector Champion for Countryside and Heritage
National Federation of Bridleway Associations
Open Spaces Society
Ramblers
Sustrans
Trails Trust.