Working with partners, Sustrans has been supporting women and children staying in a city refuge in Brighton and Hove by reconnecting them with the joy of cycling.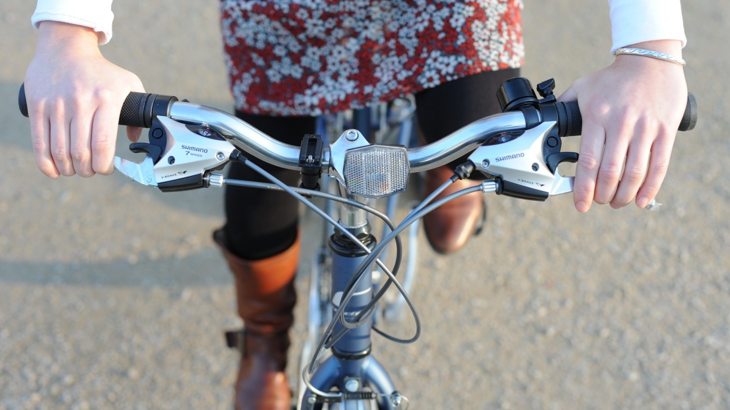 The project is a partnership between Brighton & Hove City Council, Cranks, RISE and Sustrans.
Together we have been supplying bikes and training to those staying in a city refuge.
This project is funded by Brighton & Hove City Council through the Access Fund.
Providing an affordable means of transport
The project provides the women and children with a bike of their own.
This gives them a sustainable and affordable way to get around the city.
Rebuilding confidence on a bike
Providing the training to ride their bike helps to rebuild confidence and empowers the women and their children.

We were able to help one mother to develop the skills and confidence to teach her 6-year-old to ride a bike for the first time. 

We also helped two of the women to overcome their past fears of riding a bike. Both now have bikes and the confidence to ride them.
One is even planning to go on bike rides with her 12-year-old son who rides his bike to school every day.
I can't afford the bus fare to the beach and it's too far to walk. I'm so excited I can now ride there
Finding joy and independence
Sustrans' Bike It Officer Lucy Dance said:
 "The joy the women and children experience on a bike is amazing and so important in lives full of trauma, abuse and uncertainty. There were always smiles and cheering in my sessions.
"The independence a bike brings is key for the women living in RISE's refuge.
"We've found it's helped them develop their confidence while starting to rebuild their lives and given them an affordable way to travel around the city."
Nicola Davies, Fundraising & Communication Manager at RISE said:
"Moving into a refuge can be one of the most frightening things a woman has to do.
"We'd like to thank Brighton & Hove City Council, Cranks and Sustrans for bringing the joy of riding to our residents, helping them build their confidence and giving them a way of exploring the city."
An inspiring project supporting the city's women and children
Amy Heley, Chair of the Environment, Transport and Sustainability committee said:
"This is a truly inspiring project helping women and children fleeing horrific domestic abuse and violence.
"Being able to enjoy the freedom of riding a bike and the feelings of empowerment that can bring is something we should all be able to enjoy.
"Not only does it bring joy and confidence to those who need it, but also physical and mental health and financial benefits.
"I would ask our residents that if they are able to donate a bike, to do so." 
Do you have a bike to donate to this project?
We're looking for donations of unwanted bikes for this project in Brighton and Hove.
They will be serviced and then used to continue helping women and children at the refuge.
If you are experiencing domestic abuse or are worried about someone, you can contact the National Domestic Abuse Helpline on 0808 2000 247.