Following the announcement that Sustrans will be one of the Lord Mayor of Belfast's chosen charities for 2021/2022, Councillor Kate Nicholl is jumping on her bike in the coming months to take part in cycle training.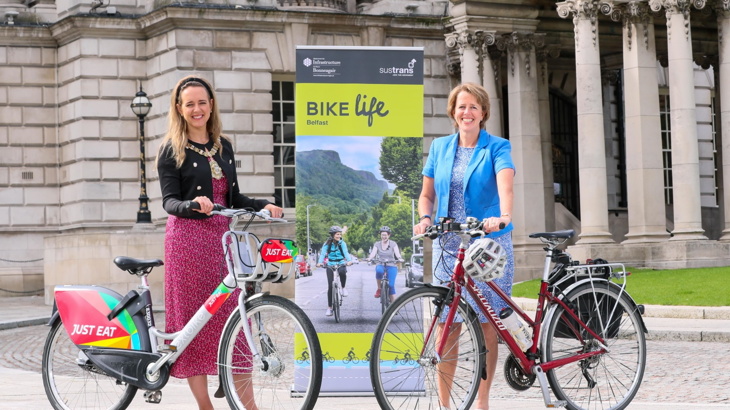 Sustrans has been chosen as one of the Lord Mayors charities for 2021/2022
Lord Mayor Charity of the Year
Councillor Kate Nicholl announced this week that Sustrans will be the Lord Mayor's final charity of the year for her term in office. 
Sustrans aims to make it easier for people to walk and cycle, while building healthier communities and promoting walking and cycling infrastructure.
Councillor Nicholl said: "I love everything that Sustrans stands for. They do fantastic work in encouraging people to get out and active through cycling and walking to help build stronger and healthier communities is fantastic.
"I can't wait to support their work throughout my year. I'm particularly excited about my cycle training. I know how to ride a bike but I definitely want to build both my confidence and knowledge so I can get out cycling more often."
Cycling is a great way to keep fit and is incredibly eco-friendly. I hope that by working with Sustrans we can encourage more people to get on the saddle and out cycling once again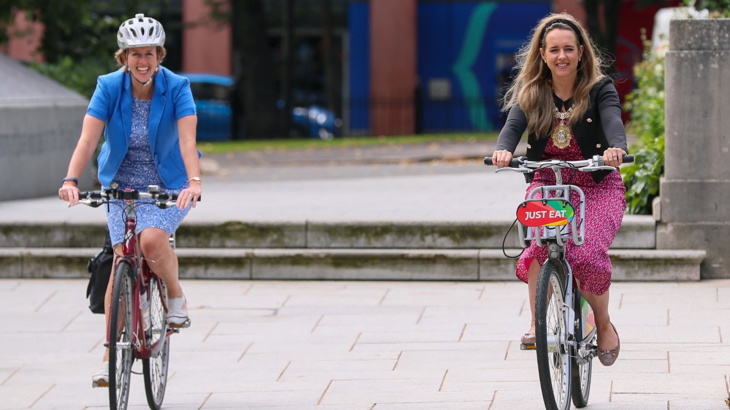 Sustrans Director Caroline Bloomfield and Lord Mayor Councillor Kate Nicholl
Active Travel Challenge
To coincide with the Lord Mayor's cycle training she will also be taking part in the Active Travel Challenge this September, which is also being supported by Belfast City Council. 
Councillor Nicholl will be logging her journeys online across the month in a bid to get more active this autumn. To join her in the challenge visit atc.getmeactive.org.uk
Sustrans also supports the National Cycle Network, a UK-wide network of signed paths and routes for walking, cycling, wheeling and exploring outdoors.
Belfast's cycle network continues to grow and the introduction of the Belfast Bikes across the city has made cycling more accessible and easier for locals and visitors to commute around the city.
Sustrans Northern Ireland Director, Caroline Bloomfield said: "We are really pleased that the Lord Mayor has chosen Sustrans as one of her charities for the year.

Sustrans' aim is to make it easier for more people to walk and cycle and the Lord Mayor has shown a lot of enthusiasm and interest in our work and environmental issues in general. 

"I'm also personally delighted that she is particularly keen to promote women to cycle more.

We look forward to working with her through the year and especially this September when she's taking part in our Active Travel Challenge."


Find out more and sign up to the Active Travel Challenge


Interested in cycle training? Visit our cycle training section