Work started on Monday 19 April to build an eagerly anticipated walking and cycling route in Haydon Hill in Aylesbury, connecting Roman Park Community Centre at Berryfields with Gogh Road.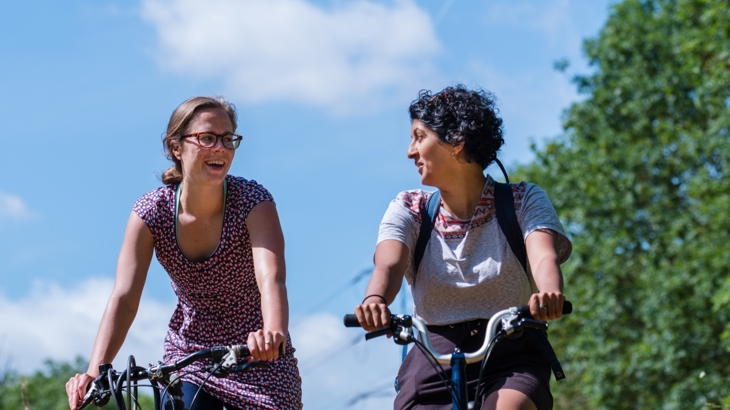 With the construction phase starting, the new route is expected to be completed in summer 2021. Photo: PhotojB
The project is being delivered by Buckinghamshire Council, with £400,000 funding from the Department for Transport through Sustrans' Paths for Everyone programme.
Extending a popular greenway
The new 650 metre route, which includes three bridges, will be an extension of the much-used Waddesdon Greenway.
When it's built, this extension will complete a cycle and pedestrian friendly route from Waddesdon Manor to Aylesbury town centre, via Aylesbury Vale Parkway railway station and Haydon Hill.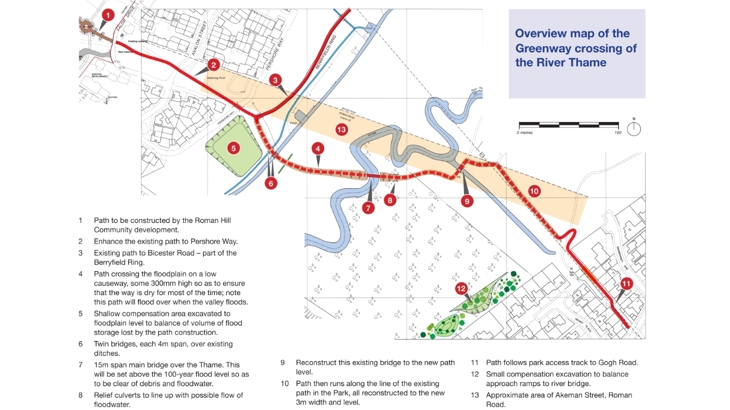 Map supplied by Buckinghamshire Council
Delivering the new route
The scheme was granted planning permission in July 2020 and early vegetation clearance works were carried out in October 2020.
With the construction phase starting, Buckinghamshire Council expect the new extension to be completed in summer 2021.
From Waddesdon village to Aylesbury town centre
Ian Thompson, Buckinghamshire Council's Corporate Director for Planning, Growth and Sustainability, said:
"The new Haydon Hill section will make cycling much easier and walking will be more pleasant too.
"In the light of greater demand for greener and healthier ways to get around, this scheme really hits the spot.
"It will be great that walkers and cyclists will soon be able to get from Waddesdon village all the way through to Aylesbury town centre safely and in much more pleasant surroundings.
"This will be a fantastic new asset for both our residents and visitors to use and it will build on the huge success of the Waddesdon Greenway since it opened in 2018."
Extending the greenway
Louis Devenish, our Senior Network Development Manager for South of England, said:
"We're really pleased to see construction underway on this project.
"Extending the already popular greenway will provide walking and cycling links to more local green spaces, visitor attractions and employment.
"This will better enable people in the area to make their everyday journeys by foot or wheel. 
"This is another step forward in achieving our vision of creating paths for everyone, connecting cities, towns and countryside across the UK."