Keyworkers and local residents in Wetherby are benefitting from a new link for the National Cycle Network which we installed, thanks to funding from Highways England.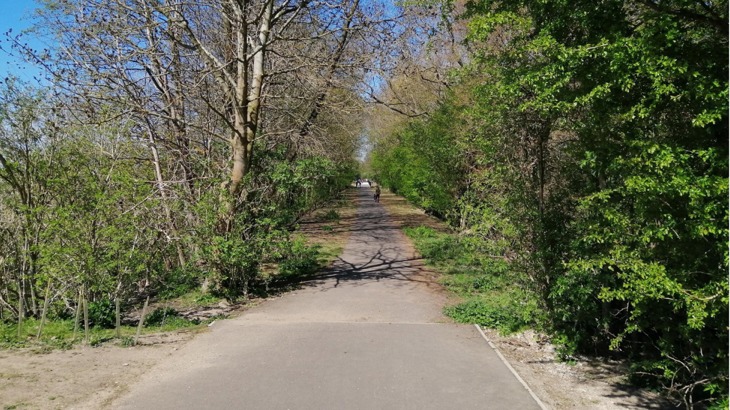 The new 500-metre section of path offers keyworkers the chance to travel to work away from traffic. And for people to walk or cycle as part of daily exercise.
Residents of the Redrow development at Newton Kyme can access the route via the recently refurbished Wharfe Bridge.
It links to National Cycle Network routes, including Thorp Arch Trading Estate to Wetherby (route 665).
The new funding comes as part of our £3 million boost from Highways England to encourage more people to get on their bikes.
A new cycling and walking link for keyworkers and locals
Rupert Douglas, our Network Development Manager in Yorkshire said:
"This new link in Yorkshire's National Cycle Network will allow more local people around Wetherby to easily access a traffic-free path.
"And they'll be able to make essential journeys for work or to help local residents stay healthy.
"Please do follow Government guidelines on social distancing and only exercise alone or with members of your household.
"Our research shows that people highly value the National Cycle Network as a healthy way to travel.
"And they would like better quality routes which are easily accessible for everyone."
Benefitting commuters and the community
Timothy Munns, agent for the Patrizia Hanover Property Unit Trust which owns the Thorp Arch Estate, said:
"We are delighted to provide the land to enable the completion of this section of Route 665.
"It's a route that will benefit both commuters to the Thorp Arch Estate from Newton Kyme, and the wider cycling community.
"We hope that new section of the route will prove as popular as the existing path from Wetherby".
Creating a Network of paths for everyone
As part of our Paths for Everyone review, we aim to improve and develop the National Cycle Network across the UK.
We want to make a larger traffic-free Network which is safer and more accessible for everyone.
There are over 1,000 miles of National Cycle Route in Yorkshire.
And according to the review, just over half of them were good or very good.