Liverpool City Region's Walking and Cycling commissioner Simon O'Brien congratulated four schools in West Derby, Liverpool this week. The schools have won funding to re-design their own school streets, as part of our project to create safer, healthier streets.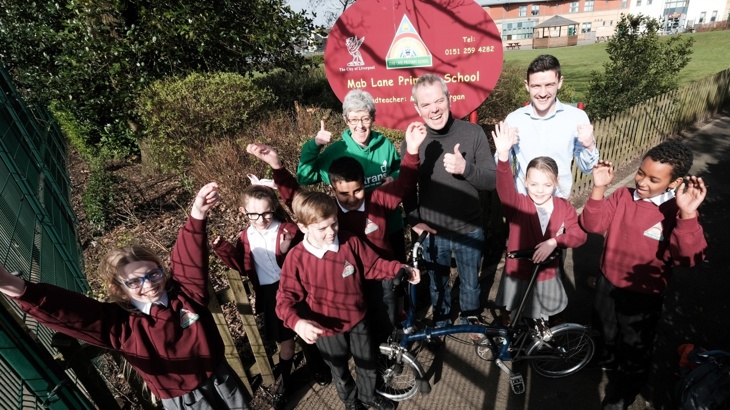 The new-look streets will include creative ideas from the children themselves. And they will tackle issues such as safety and air pollution, highlighted by the children and the local community.
The four winning schools
Winning schools include St Paul's and St Timothy's Infant School, St Paul's Junior School, Mab Lane Mixed Primary and St Mary's CE Primary.
Each school will receive £20,000 to implement the designs. The judging panel included Simon O'Brien, alongside representatives from the Freshfield Foundation, Liverpool City Council and our team.
The schools will work with our designers to change the infrastructure around the school gate, developing creative measures to slow down or restrict motorised traffic flow, and holding trial street closures.
What the project has achieved so far
Our team has been working with nine schools in a two-mile area of West Derby, to help tackle the challenges of traffic congestion, air pollution and road safety.
We held a series of events and activities with children at all nine schools in the project.
Children surveyed their streets, highlighted what they liked and disliked about their journeys to school, and what improvements they would like to see.
Our urban street designers developed these ideas into designs and the judges selected four winners for funding.
We will continue to work with all the schools in the project to encourage active travel.
We are absolutely amazed and so thankful that we have received funding to make our school a safer place.
Cycling and Walking Commissioner Simon O'Brien was on the judging panel for the schools. He said:
"Congratulations to the winning schools. This is a fantastic opportunity for children to change their own school streets and make them safer, healthier places for everyone.
"I know all nine schools worked very hard to develop their ideas and create a vision for change on the streets and it was a difficult choice.
"We selected the winning schools as we think their designs could have the greatest potential to change travel behaviour in West Derby."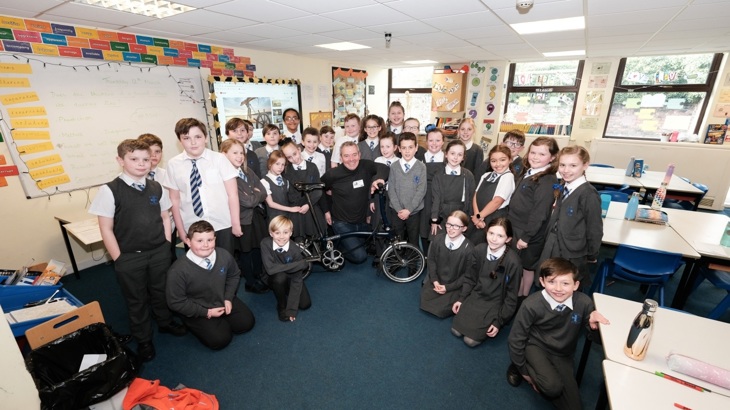 Supporting schools to improve active travel
Lou Henderson, our project officer in Liverpool said:
"We worked with the children in nine schools to find out how they experienced their own school journeys.
"Our designers drew up these ideas into plans and I'm delighted to be working with the four winning schools to help make them a reality on the street.
"While I know some schools will be disappointed they didn't receive funding we will continue to work with them to encourage active travel.
"And we'll help these schools to identify any future funding opportunities which could help change the designs of their streets too."
About the project
The West Derby schools project is funded thanks to a £200,000 grant from the Freshfield Foundation.
It is part of our work across the Liverpool City Region to make it easier for more people to walk and cycle.
The Schools we're working with as part of this project are:
St Paul and St Timothy Catholic Infant School - winner
St Paul Catholic Junior School - winner
St Mary's CE Primary School - winner
Mab Lane Mixed CE Primary School - winner
Holly Lodge College for Girls
Broughton Hall Catholic High School
Blackmoor Park Infant School
Blackmoor Park Junior School
Cardinal Heenan Catholic High School for Boys.