Bike Life Cardiff, a report on 1,462 Cardiff residents' cycling habits and satisfaction shows strong public support for measures to reduce car use and make it easier for people to cycle.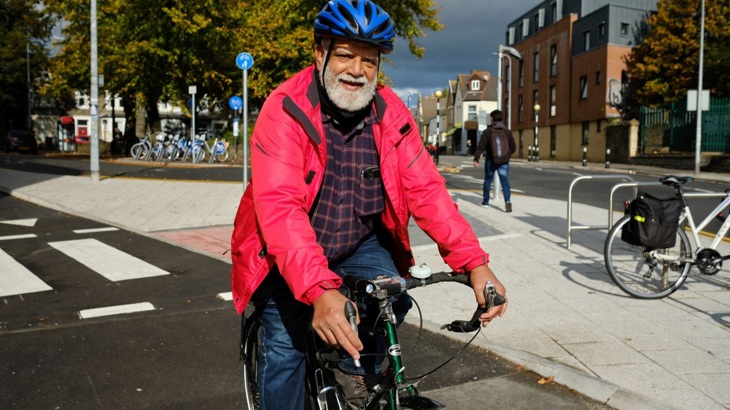 Key findings from the report include: 
Almost two-thirds of residents (62%) want more investment in cycling, as opposed to 32% for driving. 73% want more investment in public transport.
Bike Life report shows strong public support for measures to reduce car use and make it easier for people to cycle.
62% of residents support charging more polluting vehicles to enter the city centre.
73% of residents support building more separated cycling tracks, even when this would mean less room for other road traffic.
78% of residents want to see a reduction in levels of traffic on the road in order to increase cycling safety.
Currently, Wales is facing a climate emergency and it's estimated that air pollution contributes to 2,000 deaths per year. Streets are congested and polluted and people are breathing in toxic air every day.
Increasing the number of people who cycle and lessening people's dependency on the car has the potential to clean the air we breathe and improve the environment for everybody.
The Bike Life report shows that there is strong support from Cardiff residents to reduce the volume of motor traffic on roads and increase cycling numbers across the city.
Cycling is already having a positive impact on travel habits in the city;
Cycling takes 14,000 cars off the road every day in Cardiff.
Current levels of cycling in Cardiff saves 6,500 tonnes of greenhouse gas emissions annually, the same carbon footprint as 16,000 people taking a flight from Cardiff to Tenerife.
14,000 return cycle trips are made daily in Cardiff (from households with a car), if all these people used their car, it would create a traffic jam from Cardiff to Swansea.
Cardiff Council has undertaken a number of initiatives over the last year and are planning ambitious new programmes to make it easier for people to cycle in the city.  These initiatives include cycleway networks protected from traffic, rolling out 20mph limits in residential areas and investing in the ongoing success of Nextbike, Cardiff's on street cycle hire scheme.
We know that Cardiff faces significant challenges when it comes to poor air quality and the effects of traffic congestion. Reducing the number of cars on our roads is the quickest and most effective way of cleaning the air we breathe and reducing our impact on the climate emergency. Providing a safe and attractive cycle network is an important step in ensuring that we move away from car dependency in the city.
Cllr Caro Wild, Cabinet Member for Strategic Planning and Transport at Cardiff Council, said:
"The Council has recently set out our transport vision for the city for the next 10 years, which includes ambitious plans to work with the Welsh Government and public transport providers to significantly increase the investment in both public transport infrastructure and active travel.
"The number of people who cycle to work in Cardiff has doubled in the last 10 years and we aim to double this again by 2030. We are investing in five new segregated cycleways, to connect communities to key destinations across the city. This will make travel by bike a more attractive, safer and more viable option to travel.
"The Council is committed to making sustainable travel options in Cardiff more attractive than travelling by private car. This will significantly improve our urban environment, the air that we all breathe as well as improve the health of our citizens."