We've launched Share, Respect, Enjoy – a new digital campaign aimed at encouraging people to be more considerate of other users on the National Cycle Network during the Covid-19 pandemic.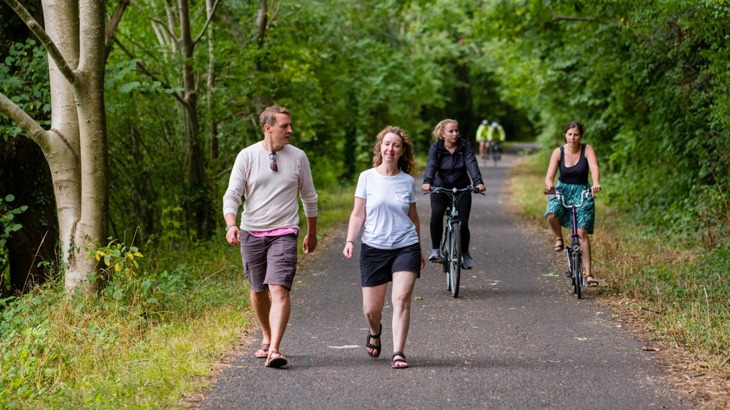 As Covid-19 restrictions are beginning to lift around the UK, traffic-free paths on the National Cycle Network are helping people to walk and cycle.
Trips are being made on the Network for essential journeys, to take regular exercise, and to enjoy spending time outdoors.
During this time, we want everyone to be able to continue to use the Network and enjoy all it has to offer whilst keeping safe and in line with current Government guidance.
The current advice remains to limit your contact with others and keep at least two metres apart from anyone not in your household.
We are therefore calling on all users of the Network to be kind, considerate, and respectful to both the paths themselves and others using the space.
This includes staying local where possible, planning ahead to avoid popular areas that may be busier than usual, and giving other users space to also enjoy the Network.
Xavier Brice, CEO at Sustrans said:
"The National Cycle Network has proved to be such a useful local resource for people during this time of great uncertainty. 
"Whilst we want everyone to continue to explore the paths, we realise that a combination of good weather, the desire to be outside, and an increase in people cycling, has led to many parts of the Network being busier than usual.
"So we are reminding people that the Network is a shared space for all.
"And we're asking everyone to be considerate of others when exploring the routes so that we can all Share, Respect, and Enjoy the outdoors safely."