Rachel White, Head of Public Affairs at Sustrans responds to the Prime Ministers' recent announcement on the government's recovery plans to mitigate the economic impact of Covid-19. The plans include further investment in the UK's road network.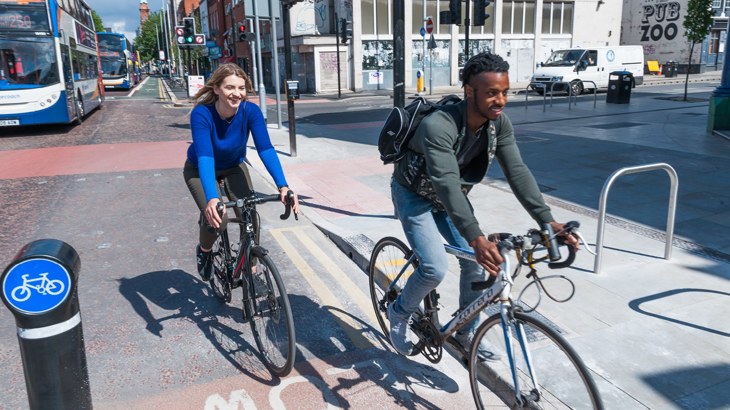 Today Prime Minister Boris Johnson announced government measures to mitigate the economic impact of the Covid-19 pandemic with a promise to "build build build" while outlining further investment in the road network.
Responding to the announcement, Rachel White, Head of Public Affairs at Sustrans, said:
"Transport is the largest emitter of greenhouse gas emissions in the UK.
"The climate crisis demands that we can't return to pre-2020 levels of private car use or, worse still, preside over an increase.
"We urgently need measures that make walking, cycling and public transport more attractive to people than driving.
"Including meaningful investment in sustainable transport modes, road space re-allocation and large reductions in the £27 billion of funding earmarked for new roads.
"Whilst electric vehicles have a role to play, they still run on electricity, emit dangerous particulates and don't help to promote physical activity.
"Research suggests we need to make fewer, not just cleaner car trips.
"And reduce private vehicle use between 20 and 60% by 2030 if we are to meet governmental climate change targets."