Sustrans has appointed Clare Maltby as England Director for the Midlands and East region following a period as the interim director. She succeeds Matt Easter who served in the role for a number of years and will report to our England Director, Matt Winfield. Welcome to the team, Clare!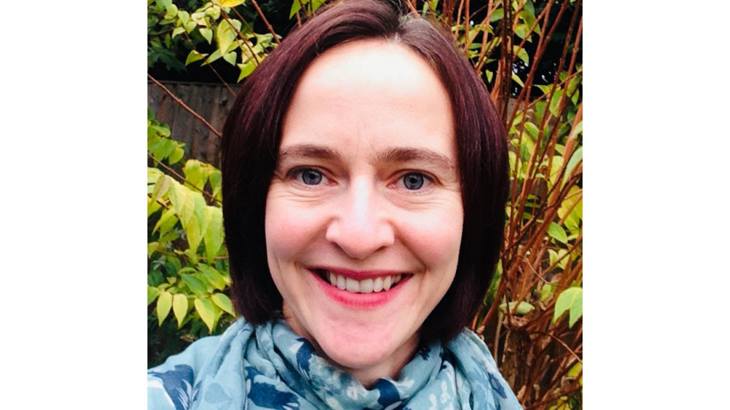 Clare joined Sustrans in 2017 as the region's Head of Delivery.
During that time she led a team of 40 people delivering engagement projects in schools and communities across the Midlands and East.
Clare has a professional background in climate change strategy and transport policy.
She joins Sustrans from the Department of Energy and Climate Change, where she played a key role in the delivery of over twenty projects in support of meeting the Government's 2020 renewable electricity target.
Prior to that, she served as the Specialist to the Transport Select Committee in Parliament.
Passion for making a difference
The Nottingham-born Cambridge graduate is passionate about tackling climate change and promoting sustainable travel.
Her enthusiasm to make a difference has influenced the direction of her whole career.
It's brought her into a position of leadership at a time when waking and cycling have been thrust into the spotlight.
Already on her watch, Sustrans' has been helping key workers to walk and cycle as they seek alternative ways to travel during the coronavirus outbreak.
And, Clare is excited about the role Sustrans can play in helping to deliver the new 'normal' brought about by the Emergency Active Travel Fund.
However, existing priorities like the Paths for Everyone programme to improve the National Cycle Network remain important.
And she's enthusiastic about working in partnership with local authorities to make more temporary changes permanent as part of the liveable cities and towns agenda.
An excellent leader
Commenting on her appointment Sustrans Chief Executive, Xavier Brice, said:
"I'm really looking forward to working with Clare in her new role.
"She brings a wealth of experience and is passionate about our agenda. She's a strategic thinker yet operationally astute and she clearly sees the big picture.
"She will be an excellent leader in the Midlands and East region and a brilliant addition to the England Directors group.
"As the lockdown lifts, Sustrans is needed more than ever and Clare is the ideal person to lead her team through these times."
Heading up an amazing team
Commenting on her appointment, Clare said:
"Sustrans brings together my longstanding interest in both environment and transport policy, so it's a real honour to be heading up such an amazing team.
"Active travel has far-reaching benefits to people's health, the environment, to communities and neighbourhoods.
"The pandemic has pushed walking and cycling into the spotlight and allowed people to experience alternative ways of travelling and using urban space.
"I'm excited to be working with partners to secure long-lasting change, by offering the solutions that people need."