Sustrans Cymru warmly welcomes Welsh Government's 20mph Task Force Group report which sets out plans to make 20mph the default speed limit in residential areas in Wales.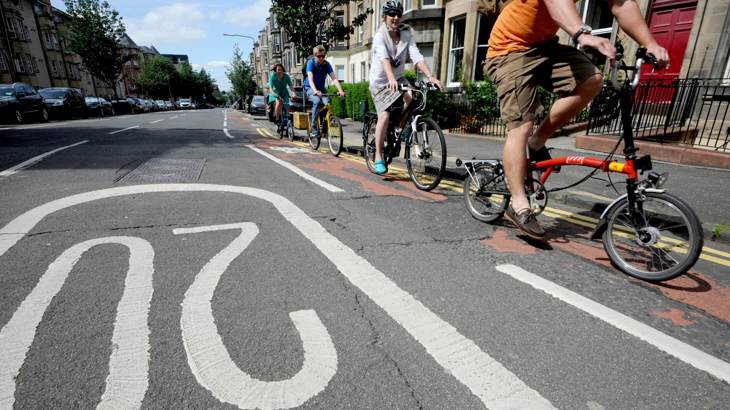 Excessive traffic speed in urban areas is the cause of many road collisions and casualties in Wales, which are still well above the targets set by Government.
Setting a 20mph limit on most urban roads and streets will lead to making roads safer for people, especially children and young people, as well as increased walking and cycling.
Ryland Jones, Sustrans Cymru Deputy Director, said:
"Sustrans strongly support a 20 mph default speed limit in residential areas across Wales to make everyone's journey safer.
"This is a huge step forward on an issue that will save lives, especially beneficial for the most vulnerable people in society, including children and people with disabilities.
"20mph can also help to reduce the perceived dominance of motor vehicles on our streets helping to create streets and places that are more attractive for people to walk, cycle and enjoy.
"Social interactions are more important than ever at this time and this measure will help to ensure our streets are able to support this in the future."