Businesses in the Winsford Industrial estate have started their own weekly walking group as part of our project with Cheshire West and Chester Council to get more people active in the region. It is part of the Council's Eat Well Be Active strategy.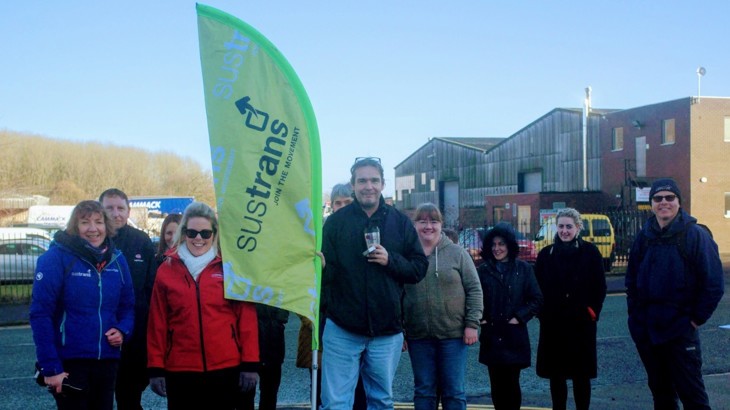 A council Ranger leads the group on a half-hour lunchtime walk on local footpaths. 
The walks are part of a project in Winsford to inspire more people to walk or cycle to work. Winsford has high levels of obesity and illnesses linked to inactivity. Active travel helps to improve health and also to reduce traffic congestion and air pollution problems.
Although the National Cycle Network runs through the town, few people walk or cycle to work or school. Around 4000 people work at the industrial estate and only 3% travel actively (Census figure 2011).
Our Project officer Ali Dore said: "The group started small and has expanded as more businesses have joined in. We are now trying longer walks of an hour once a month which will give us the opportunity to explore the area further.
"The walking group is a social occasion as well as getting people on the move!"
Councillor Karen Shore, Cabinet Member for Environment, Highways and Strategic Transport, said: "As part of our efforts to become carbon neutral, we want residents to feel less reliant on their vehicles to carry out day to day activities across short distances. 
"The Council is ambitious about improving and increasing the walking and cycling routes across the towns in our borough, improve access to jobs and services and, in doing so, to increase the health and wellbeing of our residents. Please help us improve the borough's walking routes by taking part in the cycling and walking consultation."