Cardiff Council have published their Transport White Paper, which sets out a 10 year vision on how to change the way people move around the city.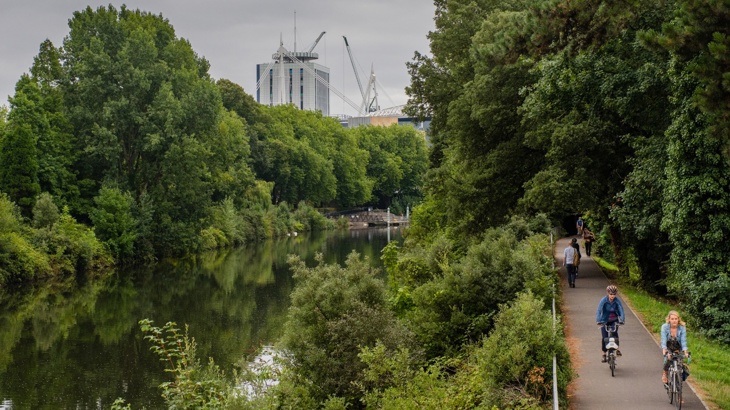 Currently, Wales is facing a climate emergency and it's estimated that air pollution contributes to 2,000 deaths per year.
School streets are congested and polluted, with school children breathing in toxic air every day.
Public transport is unreliable and not accessible for everyone.
This is why Sustrans is pleased to see the ambitious plans put forward by Cardiff Council for the next 10 years, which will give people an alternative option to using their car every day and choose a more sustainable mode of transport.
Ellen Jones, Sustrans Senior Policy Officer, said:
"Sustrans supports the ambition of this white paper. We warmly welcome the introduction of an affordable congestion charge, which will be reinvested in making our public transport system accessible, more affordable and go towards improving the walking and cycling infrastructure across the city.
"However, bold plans such as these are at risk of being used as political bargaining tools.
"What we want to see is political parties at a local and national level unite in order to make sure there is a tomorrow for our future generations."