Children at two schools in Chester highlighted fast traffic, parking and pollution as problems to fix on their school street, as part of our project with Cheshire West and Chester Council to help more children walk and cycle to school.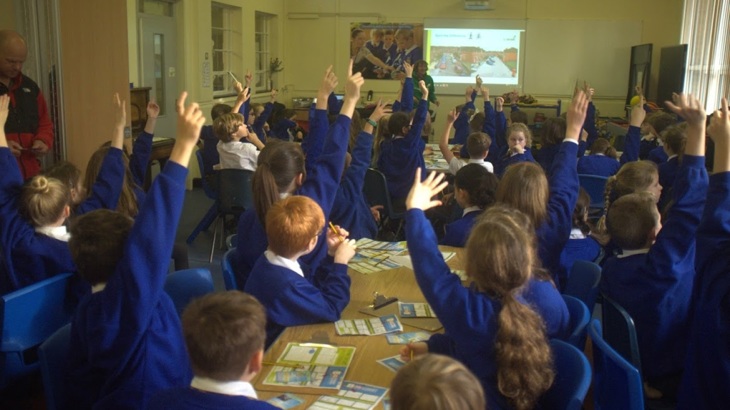 Pupils at The Arches Community Primary School in Blacon and Newton Primary School in Newton carried out surveys of the streets around their school to identify problems from their point of view and what they would like to change.
They also looked at what would encourage them to use the Chester Greenway walking and cycle route, which runs past both schools.
In a 'Manifesto for Change,' each school outlined its main requests.
At The Arches, children asked to see measures to slow traffic on Blacon Avenue, to create artwork celebrating the Greenway, and plant trees and flowers outside the school.
Newton Primary School highlighted the need to reduce parking outside the school gate and suggested alternative parking where families can walk the last section to school.
They also wanted to see a more colourful zebra crossing on Brook Lane to encourage people to slow down. Children said they wanted signs to encourage people on bikes to slow down on the Greenway outside the school, as well as benches and seats.
Our project officer Ali Dore will work with the children to help develop these ideas and make them happen on the ground.
Ali Dore said: "Many of the children walk or cycle to school but the say the environment is often unsafe or unpleasant.
"We're working with them to find out what changes would help them feel better on their journeys to school and inspire other families to leave their cars at home.
"If we could help more children walk or cycle their daily journeys in a safe environment it would help them be happier and healthier and would also have an impact on local traffic congestion and air pollution too."
Mark Griffiths, Headteacher at Newton Primary School, said: "We are very grateful that Sustrans has sought the opinion of pupils at Newton Primary School about our local community.
"Their involvement in the 'Big Street Survey' will hopefully help to ensure that travel in and around our school will be safe for all in the future.
"The Greenway is a valuable aspect of the local environment and I'm fully supportive of having an access point directly from the school grounds onto it during the planning stages.
"It is now widely used by children, staff and parents and helps to alleviate traffic congestion in the immediate local area and has many environmental benefits."