20s Plenty for Us, the organisation working to make communities safer by campaigning for setting a mandatory 20mph speed limit, is calling for emergency measures to be implemented during the coronavirus crisis.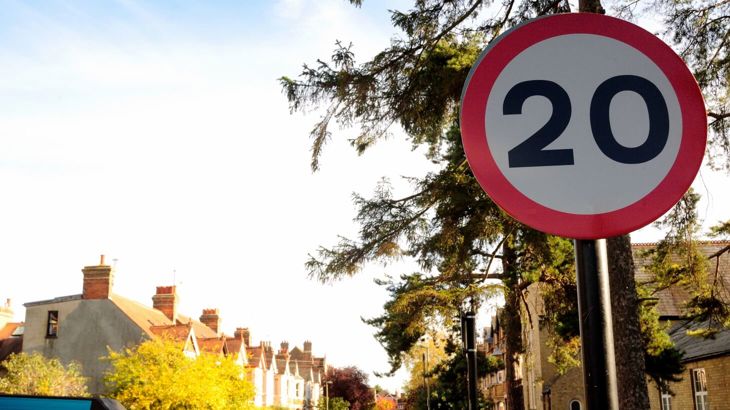 The campaign, called Lower the Baseline, and supported by doctors across the country, urges the UK Government to implement 20mph as an Emergency National Urban Limit.
This will take the pressure off the NHS during the Covid-19 crisis, by limiting the number of road casualties admitted to hospitals.
Rod King MBE, Founder and Campaign Director of 20's Plenty for Us said "It is in the Government's power and interest to change all 30mph by making appropriate public announcements, without any need to change road signs.
"The precedent already exists to change national speed limits in an emergency. The Government changed the national speed limits in the 1974 fuel crisis to save petrol and it must do this in the 2020 Covid-19 crisis to save lives.
"This move will match the mood all of us to do everything possible for our NHS resources and out staff".
Rachel White, Head of Public Affairs at Sustrans said: "We strongly support this campaign to reduce the default speed limit to 20mph in urban areas during the Covid-19 crisis.
"The majority of pedestrian and cycling injuries occur in built-up areas as a result of collisions with motor vehicles. Higher speed limits also increase the chance of incidents and the severity of injuries from a collision.
"Implementing a 20mph Emergency National Urban Limit will take pressure off the NHS during this time of crisis by preventing avoidable collisions. This will also improve road safety for those who need to make essential journeys.
"We're hopeful that the benefits of lower speed limits will be realised during this time, and 20mph will remain the default long after this crisis is over".
For more information on the campaign and to show your support, please visit http://www.20splenty.org/doctors_demand_20mph