Kent Community Rail Partnership (Kent CRP) has been accredited by the Department for Transport. The partnership achieved this accolade because of its high operating standards across its many projects.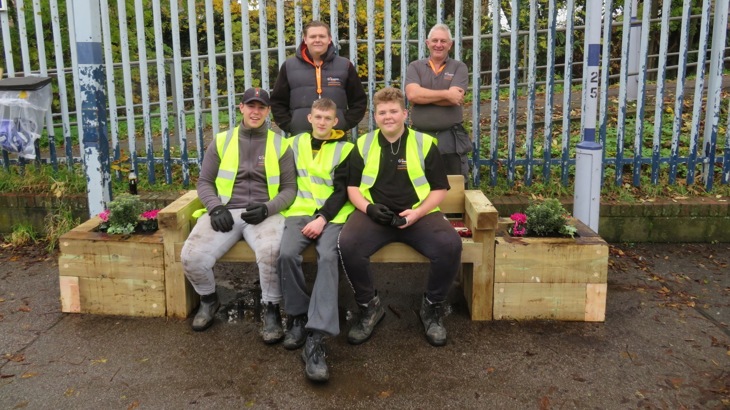 Working with Kent CRP, students from Sheppey College adopted Queenborough Railway Station and volunteered their time to make improvements to the station platform.
Kent CRP is hosted by Sustrans officers and works with local authorities, organisations and communities to support two local railway lines - the Medway Valley Line and Swale Rail Line.
The partnership brings people together, provides a voice for the community, and promotes sustainable and accessible travel.
Building young people's confidence in using the railways
One of the partnership's projects focuses on engaging young adults in using the railway.
It builds their confidence and vocational skills ready for future employment opportunities.
On the Medway Valley Line
A group of 16 to 25-year-olds from Five Acre Wood School, some of whom have severe learning difficulties, have adopted Snodland station.
They are planting a community garden and planning an allotment area to grow vegetables. They are also taking part in train travel training to build up their independence.
Making improvements to railway stations
The partnership runs a similar project on Swale Rail Line. Kent CRP is working with over 200 students from Sheppey College.
They have adopted all five stations and are working on improvements. This includes information posters, new seating and planting.
James Cleeton, England Director, South says:
"We are delighted that Kent CRP has been accredited by the Department for Transport.
"It is a testament to the brilliant work the partnership has been doing to encourage sustainable travel in the area."
Building on many years of hard work
Chris Fribbins, Chair of Kent CRP says:
"The accreditation builds on the work the Kent CRP has carried out over many years in support of the Sittingbourne/Sheerness and the Strood/Tonbridge lines and their local communities.
"We look forward to continuing our work with schools, colleges, councils and groups, including current and future passengers.
"We will bring the benefit of capitalising on our relationship with the train operator, Network Rail and the British Transport Police to promote our vital lines."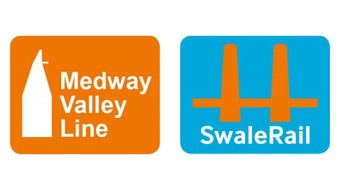 About the partnership
The partnership is hosted by our officers and includes Kent County Council, Medway Unitary Authority, local District and Parish Councils, Southeastern Railway Ltd and many volunteers from across the region.
Find out more about Kent Community Rail Partnership