Sustrans Scotland welcomes the Scottish Government's continued investment in active travel and commitment to zero-emission city centres to tackle the climate emergency.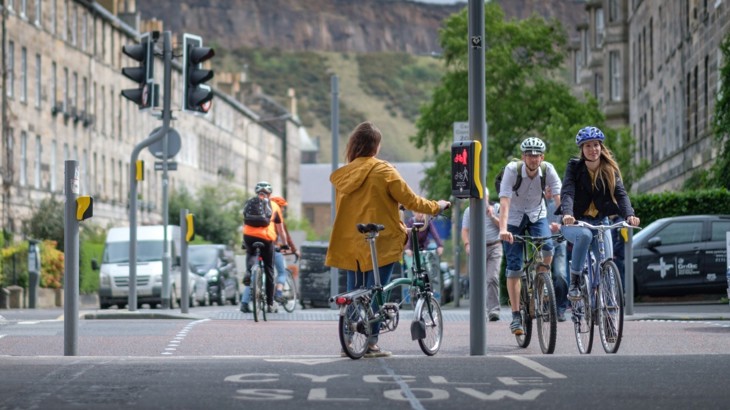 Commenting on the Scottish Government Programme for Government, Sustrans Deputy CEO, John Lauder said:
"Sustrans Scotland welcomes the Scottish Government's commitment to continued investment of circa £80M a year in active travel as announced in today's programme for government.  
"We also welcome the announcement of the Government's creation of new funding for infrastructure to help improve travel by bus and raise bus usage.
"This increase in funding is a good thing for the third of people in Scotland who don't have a car. 
"Crucially, it should also make it easier for car owners switching to the bus for more of their travel needs. 
"Walking, cycling, buses and trains are all complementary elements of a sustainable transport solution that is a core tenet of the draft National Transport Strategy, which is currently out for public consultation. 
"We hope therefore that this announcement can be part of a wider programme to decarbonise transport in our towns and cities – and to reduce dependence on the private motorcar.   
"We welcome the plans to consult on zero-emission city centres by 2030 - this is the pace of change Scotland needs to tackle both the climate emergency and dangerous levels of air pollution in our towns and cities.