Rachel White Head of Public Affairs at Sustrans responds to new research on the link between air pollution and children's health.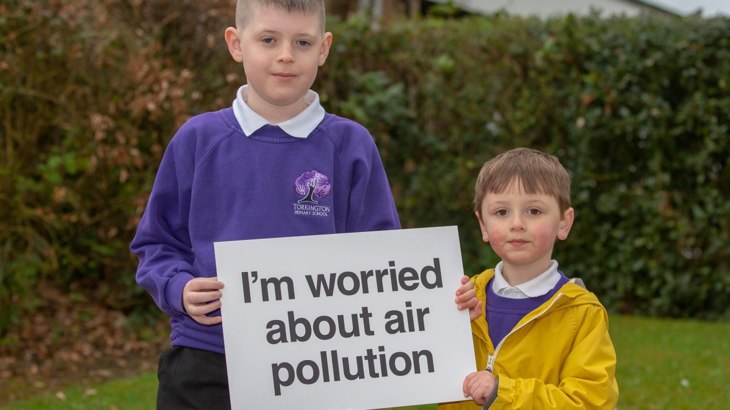 In response to a new study which found that babies who live in areas with high air pollution have a greater risk of dying during their first year, our head of public affairs Rachel White wrote in the Times today:
"Sir,
"'Pollution levels linked to higher risk of baby deaths' (Sep 27), is a stark reminder of the severity of the UK's air quality crisis and the damage it is causing to our children's health.
"Long-term exposure to air pollutants has a detrimental impact on our health, from increased risk of chronic respiratory diseases and cancer, to asthma and stroke. Despite this evidence, very little has been done to eliminate the root cause.
"If we are to clean up the air, the government must tackle the volume of motor vehicles on our roads, which are responsible for 80 per cent of nitrogen oxide where legal limits are being broken.
"To do this, we need urgent cross-party action on motor emissions and large-scale investment in walking and cycling infrastructure to help people replace car trips with cleaner, healthier modes of transport.
"This would significantly reduce the amount of harmful emissions, helping to protect children's developing lungs and improving the quality of life for millions of people across the UK."