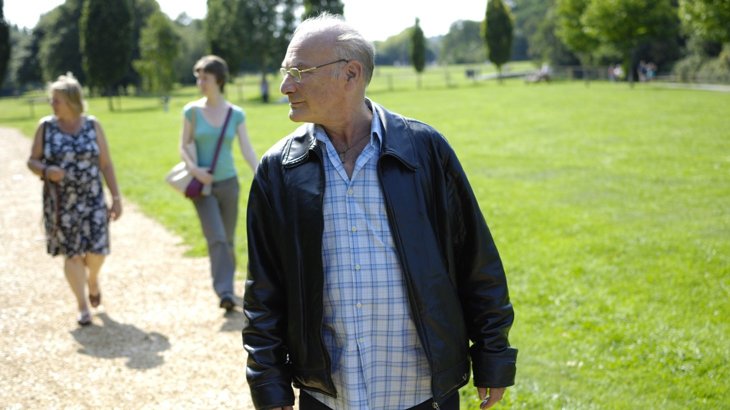 Picture your typical daily commute, a journey to school or a trip to the shops.
 
It can be difficult to navigate, can't it? Congested streets and complex junctions make it hard to travel by foot or cycle.
 
Now, imagine making the same journey as an elderly person. Imagine the extra barriers you would face when moving around an urban environment.
Moving around the urban environment
Towns and cities can have a huge impact on people's health and mental wellbeing. The character and condition of our streets and public spaces can influence how active we are. They can also influence how positive we are about our local community. They may even influence how we interact with our surroundings and community events.
 
If an older person feels unable to cross the street because of the timing on a crossing or the speed of the traffic, this may stop them from leaving their house.
 
Similarly, pavement parking narrows walkways and causes difficulties for those who use mobility scooters or wheelchairs.
These barriers lead to social isolation and loneliness.
Tackling loneliness and social isolation
Figures show that over half (51%) of people aged 75 live alone. Two-fifths of older people say the television is their main company.
 
The number of people over 65 across the UK is also set to increase by 40% over the next 20 years. Local authorities need to consider the barriers that prevent elderly people from moving around their local area.
 
We support local residents through our Age-Friendly Tyburn project. We identify the aspects of the urban environment that make travel and social interaction difficult. Julie, a local resident, said:
 
"I use a mobility scooter often as I suffer with my back and it makes you realise how inaccessible pavements can be. Dropped curbs designed to make it easier for cars to park on the pavement and in driveways make it uncomfortable to get around by scooter. The sloping means I end up bumping up and down. I imagine it's a similar experience for those who use wheelchairs.
Some elderly people don't drive or find walking challenging so simply can't get out and about. It would be great if there was more in place to make the local area more accessible to them, like a special bus service or a dedicated space they could go to.
Age-Friendly Tyburn Project
We've had a great group of volunteers join us on walks and mapping workshops. They audit the area and raise concerns about crossing points, pavement parking and overgrown vegetation. They also highlight difficult links between neighbourhoods and underuse of green spaces.
 
We're now working with these amazing volunteers to develop and run trials in the area. These trials will test potential solutions that will create an accessible neighbourhood for older people. We're looking to trial longer crossing times, temporary crossings in difficult places and seating to help people make journeys independently.
 
By looking at ways to make public places more attractive and easier to access, we hope residents will feel like an integral part of the community.