We were proud to take part in this year's Cycle on the Senedd, which saw hundreds of people campaigning for more and better active travel infrastructure in Wales.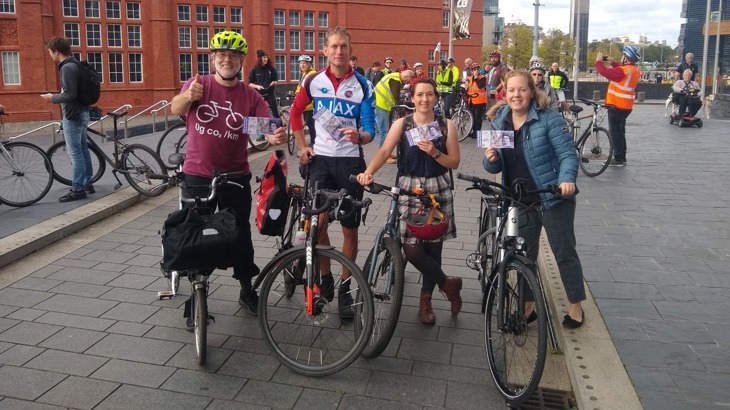 Cardiff Cycle City coordinated the Cycle on the Senedd to call for an increase of investment in active travel. Calling on Assembly Members to back their call for £20.00 per head to be invested in safe and convenient walking and cycling.
Only by an investment of £20 per person can Wales start to enjoy all the health, environmental and economic benefits that we were promised in the Active Travel Act.
Steve Brooks Director of Sustrans Cymru said:
"Government is where rubber hits the road. If tackling climate change is a priority for this government then its budget must reflect this.
"Government needs to enable more people to leave their cars at home, and walk, cycle or use public transport for short trips - particularly in our towns and cities.
"We welcomed the investment of £60 million active travel funding in 2018 as an exciting and a huge step in the right direction, but unfortunately this improvement is not enough to implement the vision we were promised in the Active Travel Act.
"At a time of a climate emergency, we have to do more and move faster."