Interested in looking after your local walking and cycle route? Our Washington Rangers are looking for volunteers to help maintain the Sea to Sea (C2C) path and other cycling and walking trails in the area. This is an opportunity to make new friends, learn some new skills, and exercise outdoors.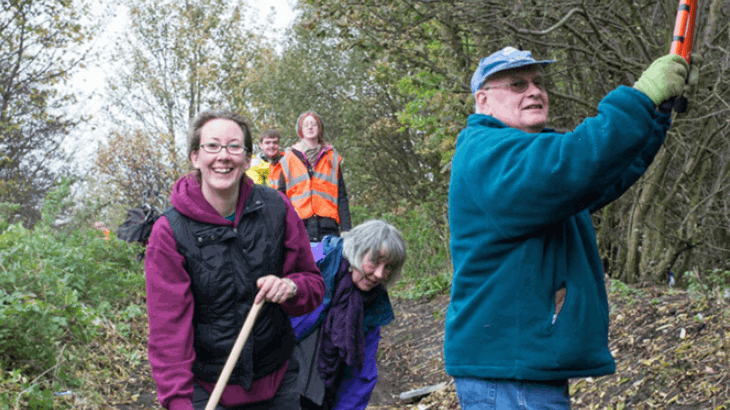 We look after the C2C as it passes through Washington and our local volunteer group takes care of signage and helps keep the route litter-free. They carry out maintenance of the track and improve biodiversity by actively managing the verges to encourage the development of wildflowers. 
Our Washington volunteer Bryan Attewell says: "The Coast to Coast path is one of Britain's most popular routes attracting thousands of people every year, so we always need volunteers to help maintain the path and keep it free of litter. We have people of all ages and everyone is welcome.
"There are no fixed commitments; you choose where and when you wish to contribute and how you will be involved. You can work individually whenever you want, or enjoy the company on group workdays."
Bryan adds: "We're a friendly, social group. We organize regular social bike rides, always including a café stop! We also attend local events where we offer free Dr Bike maintenance sessions, provide learn to ride classes and promote cycling and walking in the area. This year we organized a popular series of short bike rides for the crews when the Tall Ships visited Sunderland."
No previous experience is necessary, and training can be provided if necessary. Members can get the opportunity to attend classes on bicycle maintenance, safe cycling, and on a variety of countryside skills including using a scythe, hedge laying, wildflower identification and grafting fruit trees.
Washington volunteers work along the Sea to Sea path, which is part of the National Cycle Network – over 16,500 miles of walking and cycling routes, many of which are traffic-free.