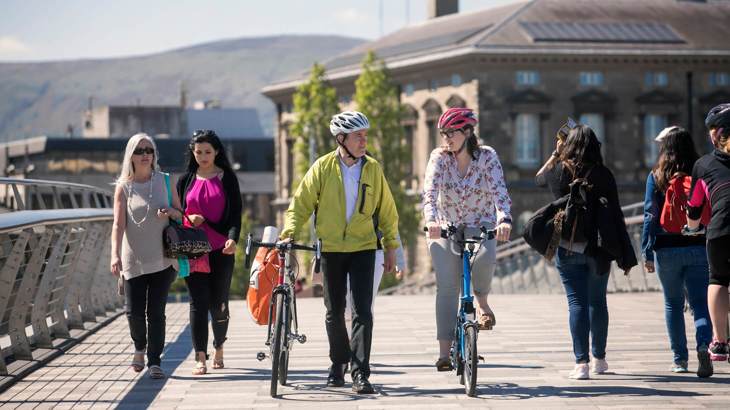 Responding to 'The Lancet Countdown on Health and Climate Change' report, Dr Andy Cope, Director of Insight at Sustrans, said:
"We very much welcome the report's call for urgent action on the climate crisis, especially as the UK is lagging behind our European neighbours in taking radical measures to curb harmful emissions.
"The climate crisis is the greatest environmental and health challenge of the 21st century.
"Transport accounts for 26% of the UK's greenhouse gas emissions, with the main sources being petrol and diesel cars.
"Quick decarbonisation of the transport sector will require enforcing a ban on the most heavily polluting vehicles much sooner than 2040 and, most importantly, a significant reduction in car journeys.
"We urge the next UK Government to put an end to building more roads for cars and instead provide sustained, long-term investment in cleaner forms of transport, including walking and cycling.
"This should include a 20-minute neighbourhood planning principle for all cities and towns so that journeys for everyday needs on foot or by cycle are a norm across the UK."