On Thursday 28 November, Sustrans and Southampton City Council are sharing their experiences of delivering child-friendly streets as part of the Towards the Child Friendly City International Conference run by The European Network for Child Friendly Cities.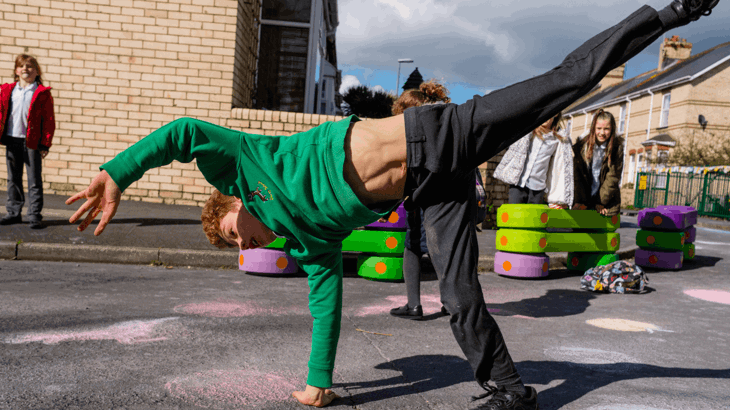 We've used our Street Kit to try out new designs all over the country
Starting in March 2018, Sustrans worked with pupils, parents, businesses and residents in Sholing to identify how the streets around a local primary school could be made more child-friendly.
The aim was to find ways to make the area feel safer for children to walk, cycle and play. Children walked around the neighbourhood to identify positives and negatives about the place where they live, took part in designing elements of the space, voting on measures, and took part in a street trial of changes.
As part of the trial, our street kit was left on site for 14 weeks to test the impact on journeys to school and residents' experience.   
Before the kit was removed, we ran a survey of local people. It revealed that 95% of parents and residents would like to see the measures made permanent and 72% felt they had made the streets a lot more child friendly.
Southampton City Council is now installing the finalised designs, as the final stages of the EU-funded Metamorphosis project.