We have teamed up with mapping experts Ordnance Survey (OS) to launch a series of video clips that explore the National Cycle Network – a network of traffic-free paths and on-road cycle routes spanning the breadth of the UK.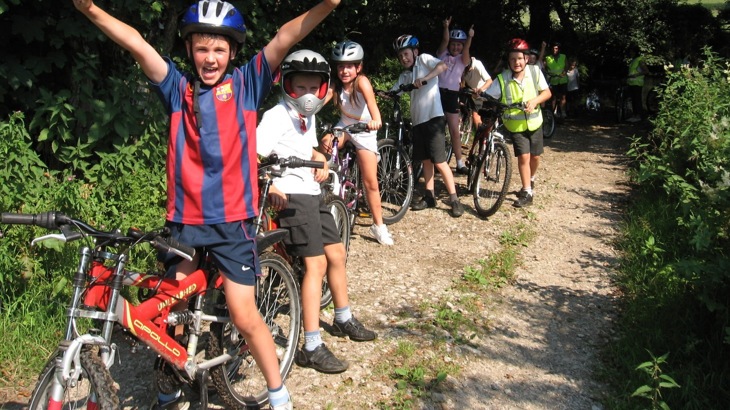 Created by adventure duo Trail Unknown, the videos showcase some of the most picturesque routes on the Network including, the Tarka Trail in the South, Monsal Trail in the Peak District and Loch and Glens in Scotland.
The films feature Trail Unknown cycling along the different routes, stopping to take in the beautiful surroundings, or taking a well-earned break at one of the many cafes that sit on or just off the Network.
Sustrans National Cycle Network Experience Director Stephen Davies, said: "Millions of people enjoy going out on the Network every year, whether that's for a day trip, visit the shops or their daily commute.
"57% of the population live within a mile of their nearest route so we hope these short videos inspire more people to get out and discover all that the Network has to offer – whether that's on wheels or by foot."
Tom Shopland from Trail Unknown said: "We loved talking to people of different ages out enjoying the National Cycle Network but my absolute favourite moment was filming a grandmother cycling side by side with her granddaughter after they had completed the entirety of the Tarka Trail.
"The National Cycle Network provides such pleasant journeys with the opportunity to experience the beautiful British countryside with little or no concern of traffic."
Earlier this year, OS and Sustrans joined forces and announced that walking and cycling paths on the National Cycle Network would be available on Ordnance Survey's app and OS Maps.
This aimed to help more people to discover and access the Network by providing detailed, user-friendly and accurate information on all 16,575-miles of traffic-free and quiet on-road cycling and walking routes.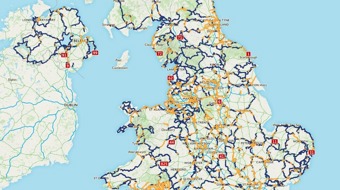 Map of the National Cycle Network
See our routes across the UK on an interactive map, on the Ordnance Survey website.