We've teamed up with Highways England to deliver over £500,000 of improvements to the National Cycle Network around Dover.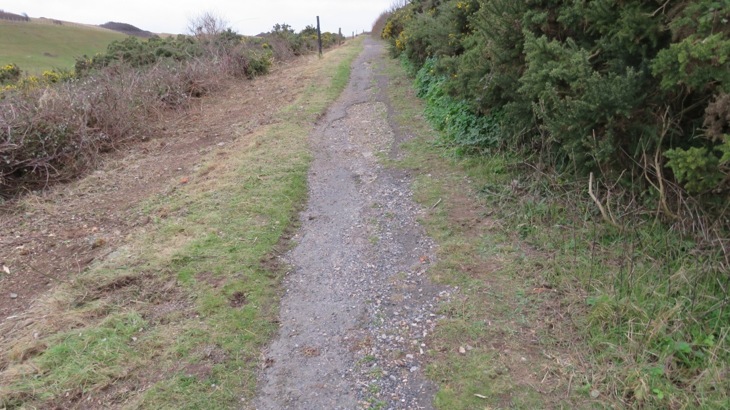 Sustrans allocated the funding to improve a four-kilometre stretch of the National Cycle Network Route 2 between Samphire Hoe and Capel Le Ferne, Dover.
This section of the route runs parallel to the busy A20. By resurfacing it, we hope to encourage more local and visitor journeys away from the road and onto the cycle network, reducing congestion and improving personal health.
The traffic-free clifftop path is currently broken up and potholed for much of its length. Resurfacing to a high standard will open up the route to more users including people wanting to walk and cycle, wheelchair users, families with young children, and older people.
As well as enabling more everyday journeys to be made without cars, the improvements will provide a traffic-free gateway to the south coast for the many long-distance walkers and cyclists who visit the area every year.
James Cleeton, Sustrans Director England South said: "We are delighted to be partnering with Highways England and welcome this investment, which will make it easier for more people to cycle to work and reach the countryside and White Cliffs of Dover.
"Cycling and walking for local journeys is part of the solution to many of the challenges we face today, including road congestion, air pollution and high levels of inactivity.
"We hope to build on this partnership with Highways England, to make cycling safer, more attractive and easier for everyone, regardless of age and abilities."
A spokesperson from the National Trust, which owns the land the path runs through, said: "The National Trust is pleased to work in partnership with Highways England and Sustrans to repair the cycle path between Dover and Capel Le Ferne.
"The path is an important route to the White Cliffs, west of Dover and the repairs will enable more visitors to enjoy this iconic location.
"The work will complement recent work undertaken by the National Trust to restore chalk grassland and increase public access."
The improvement works are planned to complete by March 2020.