Our volunteering team in Cardiff were thrilled to be joined by Good Gym Cardiff on a path maintenance session.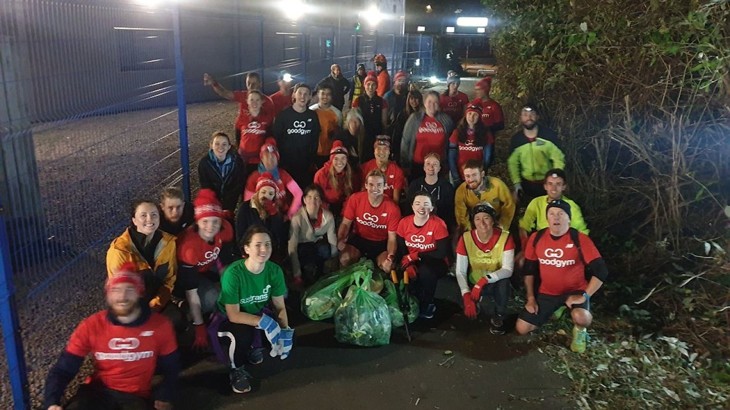 Good Gym is a group of runners who meet every week to help the community by volunteering their time and effort to do a wide range of tasks.
The maintenance session took place on a path leading to Grangemoore Park in Cardiff where the hedges had become overgrown and the undergrowth was encroaching on the path.
32 Good Gym runners ran for 30 minutes from the city centre to Grangemoore Park and immediately began working hard to clear the path.
The work included using loppers to cut back the bushes and trees that were encroaching onto the path, pick up and moving cuttings, raking up overgrowth and litter picking the local area.
Claire Prosser, volunteer coordinator for Sustrans Cymru said:
"Every single runner worked so hard clearing the path; it's amazing what 30 people can do in such a short space of time. The enthusiasm showed by the runners made the work fun and enjoyable.
"I'd like to thank every runner on behalf of everyone who uses the path for making it cleaner, safer and more welcoming. We can't wait to work with Good Gym again!"
Lots of people give their time to help look after the National Cycle Network routes in their area. From regular route checks, cleaning and replacing signs, cutting back vegetation and picking up litter – the activities they carry out are vital in ensuring that the Network is safe for everyone to enjoy.